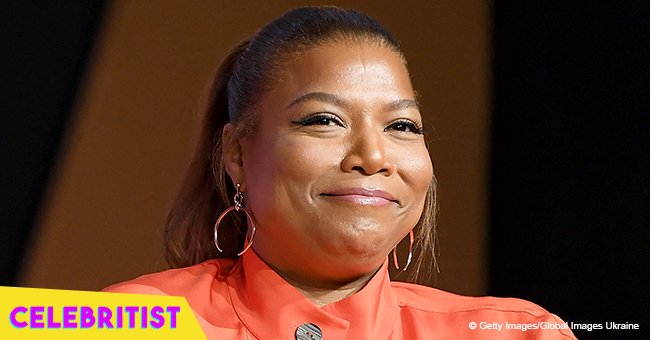 Queen Latifah rocks hair bun and long black dress in recent pictures
Queen Latifah looks elegantly beautiful in a new photo she posted of herself in a bun and long black dress. The outfit was what she wore during AT&T's "Dream in Black" event.
The "Dream in Black" event has been going on for the past two years, and it is a call-to-action for Black people to fully embrace their culture and heritage, and eventually live their wildest dreams. During this year's Essence Festival, AT&T hosted a brunch for their initiative. With Latifah during the event was Gabrielle Union, who showed off her newly-cut short hair while donning an orange and black midi dress.
The brunch event included a speech from the motivational speaker, businessman, and philanthropist Chris Gardener, who announced that he would be speaking at 100 high schools around the country starting September, regarding three of the most important decisions he has ever made in his life to motivate the youth. It also included a "Power the Possibilities" panel discussion, which was moderated by Emmy-winning "Entertainment Tonight" host Nischelle Turner. Those part of the panel were John Donovan, Queen Latifah, Gabrielle Union, Marachel Knight, and Claudia Jones.
During the discussion, they spoke about whether or not Black renaissance is currently happening. Gabrielle Union was the first to share her answer, saying:
"We've been amazing and we've been worthy since we all took our first breath. There has been a 'Black renaissance' since the dawn of time. What we are seeing is more collaboration, which I will say has been relatively more new. Since the #MeToo [and] #TimesUp movement[s], I have gotten more calls from other actresses wanting to collaborate."
Meanwhile, Latifah shared the importance of giving people of Black heritage, a second or even third try when they commit mistakes.
"People do need a second or third try, you know? I've employed people who are not college educated, who may have been to jail and they've gone on to be stars for me. They have imaginations and creativity that you never would imagine but if you don't give them an opportunity, and not just give the opportunity, nurture it a bit, be patient, but feed it and watch it grow … those things are important."
Please fill in your e-mail so we can share with you our top stories!