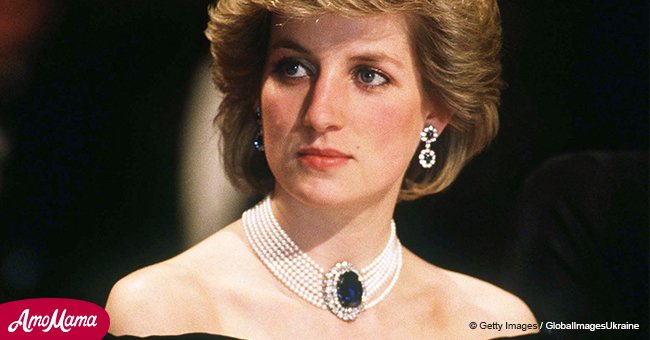 The 'revenge dress' Diana once wore that stunned the world
One of the most loved Royals of all time, Princess Diana stunned the world with her famous black 'revenge dress.'
Little Things reported that Diana went out in public in an unconventional dress for the Royals as a revenge against Prince Charles.
The late Princess was one of the most inspirational fashion icons of her time. She set new trends with her style and made headlines around the world.
Read more on our Twitter account @amomama_usa.
One particular dress, however, captivated the attention of the fashion fanatics and conspiracy theorists alike. Diana's black dress became known as the 'revenge dress.'
Reports suggested that she wore the slightly bold and unconventional dress for a Royal as a revenge against her husband after his affair outside his marriage with Camilla Parker Bowles became public.
Prince Charles decided to open up about his affair in 1994, amid pressure from media through persistent reporting.
Post her husband's confession in public, Diana appeared in a revealing dress, as if celebrating her independence from the restraints of the Royal family.
24 years ago, on June 29, 1994, the Princess of Wales wore the black cocktail dress to the Vanity Fair's annual fundraising event for the Serpentine Gallery in London's Hyde Park.
It was perhaps the first time she had flaunted a skimpy, off-the-shoulder dress, quite different from what she used to wear for public outings.
Speaking to HuffPost, British fashion journalist Alex Longmore said, "It was the first time people had been introduced to the new Diana, the one who didn't need the Royal family, especially Prince Charles."
He added that she "oozed confidence, an air of happiness and independence."
As a young bride, Diana would wear blouses and sweaters but began experimenting with her fashion. People expected the young mother to wear youthful outfits reflecting her motherhood. Her choice of dresses and overall fashion had always been unconventional, according to Little Things.
The Princess was not concerned about showing off her skin, unlike many other Royals, appearing in strapless and low-cut dresses at formal events.
Her dresses and outfits became the center of scandalous reports in major media outlets across the globe.
Though Charles and Diana had formally separated in December 1992, they did not get a divorce for another four years. During the time, she had established herself as a thorough fashion icon.
Please fill in your e-mail so we can share with you our top stories!