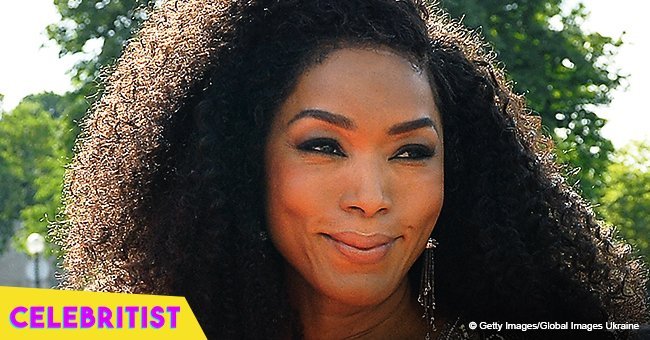 Angela Bassett, 59, flaunts enviable figure in all-black jumpsuit in recent photo
The American actress and activist may be 59 years old, but that hasn't stopped her from looking absolutely incredible, with a figure that would make women half her age envious of her tight body.
Angela Bassett has been working in the entertainment industry for over 30 years already. Despite turning 60 next month, she still works hard to maintain her figure with a healthy diet and plenty of exercised squeezed into her busy schedule.
She recently did a photoshoot for Net-A-Porter's digital magazine PorterEdit. Afterwards, Bassett took to Instagram to share some of the shots that would later be posted by the publication.
The images served to show just how good she looks, defying her age.
"Hey Everybody, you good? So excited about my cover story for NET-A-PORTER! Many thanks @paolakudacko, @sarafrancia, @theannabelbrog, @gemmastark, @jennifer_dickinson and especially my publicist extraordinaire @gnsquire !" she captioned the image.
She wore a black shirt with a cutout across her one shoulder, and the slim fitting shirt hugged her curves and her tight stomach. She paired it with a pair of skinny black trousers. In her hands she held onto a pair of leopard print heels.
Naturally, looking so stunning at her age, she gets plenty of comments on her looks, but she confessed in her cover story that she doesn't know how to react to the compliment.
"I guess it's a high-class problem to have. But you don't really know what to say when someone says: 'Oh, my God, you look so good [for 59],'" she said.
In another image from the shoot, she wore a gold and black leopard print dress with straps that crossed over the front of her neck, giving her some extra cleavage. Bassett was leaning forward in the shot, giving the camera a look down her dress.
She accessorized with a pair of gold earrings that looked like rolled leaves. Her long curly hair was left to its own devices, and she had a huge grin on her face.
Her trim body doesn't come of its own accord. The actress works hard to maintain it, focusing on a healthy diet and a daily exercise plan.
"Diet is 85 percent of the whole thing for me," she said. "Do 30 minutes of cardio and lift a couple of weights or something."
When she's on the road, she makes sure she hits the hotel gym.
Please fill in your e-mail so we can share with you our top stories!