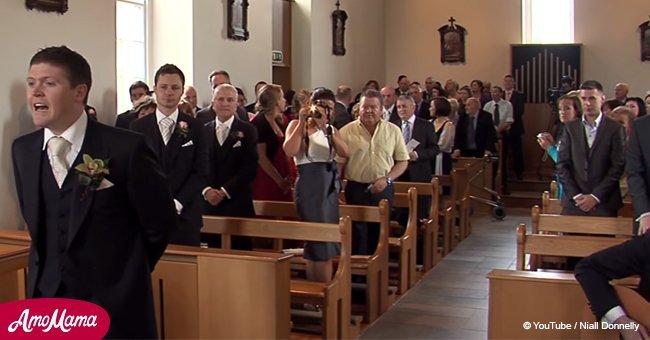 Nervous groom sings beautiful song as bride walks down the aisle
On the day of the wedding, a bridegroom beautifully sang a romantic song for his bride as she walked up the aisle.
A video uploaded to YouTube by Niall Donnelly showed the talented groom hitting the amazing notes as the local band, The Rockits, played their rendition of This I Promise You.
The video begins with the groom singing the romantic song while behind him the wedding party takes their respective positions at their seats.
One-by-one, other people start to make their appearance down the aisle. First of all, the pastor walks out and takes his position at the altar before the groom. Next, a few bridesmaids make their entry holding bouquets of flower in their hands.
Follow us on Twitter to learn more.
Then amid the anticipation of the audience present at the wedding, the bride walks down the aisle, hand-in-hand with her 'man of honor, who is most probably her father.
He takes a break from his singing as the bride approaches and stands next to him. The man of honor places the bride's hand on the groom's hand and leaves. The pastor approaches them next and blesses them by placing a hand on their elbows.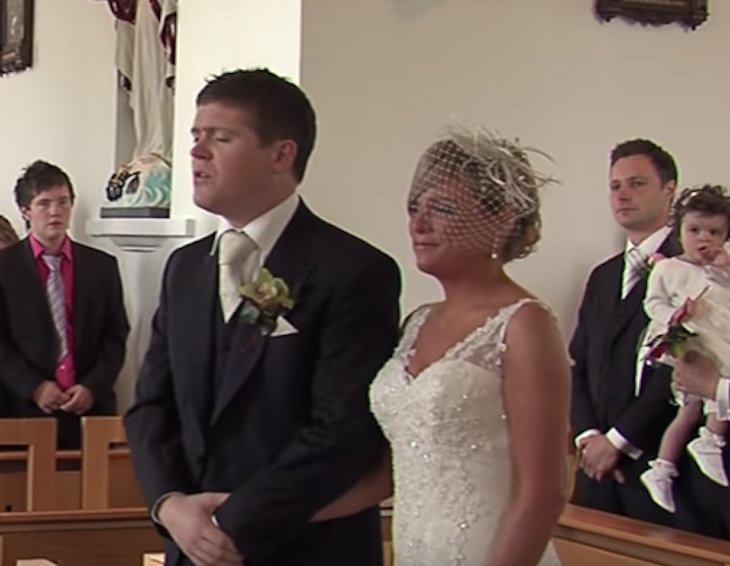 Source: YouTube/Niall Donnelly
The groom continues his song after that. With the bride standing right next to him, holding his hand, the moment turns truly magical and the entire audience present at the church truly enjoy it.
When the groom hits the final note and concludes his performance, the entire church erupts into applause and the bride looks lovingly at her husband-to-be.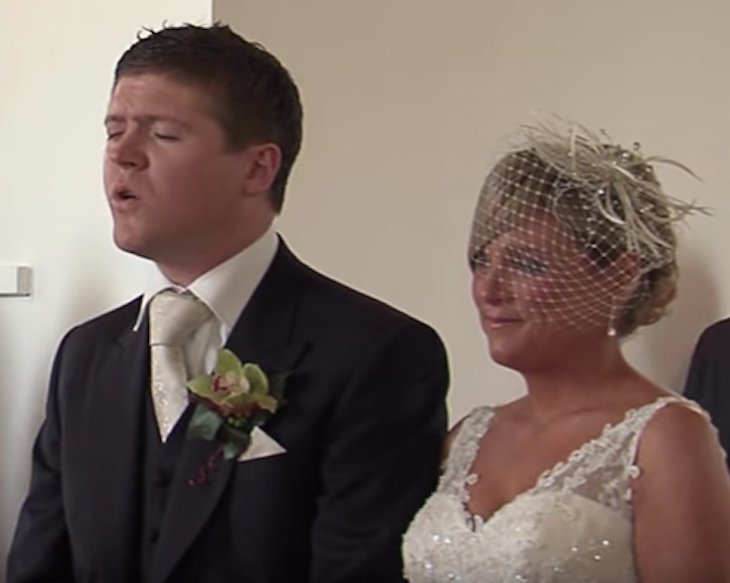 Source: YouTube/Niall Donnelly
The emotional video that showcases the groom's amazing talent has been well received by the internet. It has been watched over 11 million times and has been liked over 13,000 times.
Almost 1,000 viewers have taken the time to express their opinion about the video in the comment section.
Please fill in your e-mail so we can share with you our top stories!