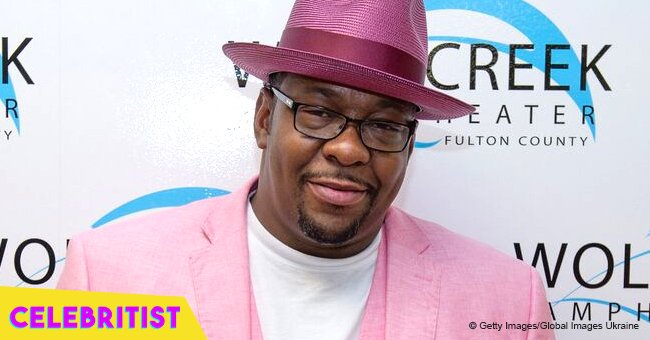 Bobby Brown's recent photos with daughters raise concerns over his health
Bobby Brown has been candid about his past drug and alcohol addiction, admitting that, after the death of his daughter Bobbi Kristina, he had a relapse. These days, he has been smiling more thanks to his youngest kids, but new pictures shared to Instagram have fans worried over his health.
The former New Edition singer has had a bittersweet life. Despite his success, he has lost many loved ones over the past years, starting with his mother and ending with his eldest daughter, Bobbi Kristina Brown.
The girl was his daughter with late singer Whitney Houston, and after her passing, Bobby has never been the same.
Losing a child is not easy for any parent, and the singer has been very open about his struggles to overcome the grief and pain that Kristina's passing left in his life.
But despite his pain, Brown has been trying to move on for the sake of his youngest kids with wife Alicia Etheredge, daughters Bodhi Brown, 3 and Hendrix Estelle Brown, 2. The little girls have taken front and center over their father's social media, with Bobby constantly sharing beautiful pics of the toddlers.
The 49-years-old's wife recently shared a series of pictures of the singer bonding with his daughter Bodhi on Instagram. In the pics, the girl is wearing a pink swimsuit while Bobby is shirtless as they enjoy a summer day on the beach.
Brown is pictured cuddling, kissing and holding his 3-years-old with all the adoration a proud father can display for his kids. And while most fans found the photos to be the epitome of adorable, others showed their concerns about Brown while watching the pics with more detail, pointing out he looks bloated and definitely not in a good condition.
Instagram user @shyduxmedia wrote:
"Wow, when your inner bottom lip is starting to turn bright pink or red...that's a sign of extreme kidney failure due to heavy alcoholism...it makes sense that he got darker and swollen....both are signs of kidney issues as well. Very very sad."
While @rosuenicholas added
"Wow, Bobby. I am shook. We are praying for you. Please drop the alcohol for the sake of your children. It's like you don't care about being in their life for a long time."
And @victoriousveee agreed:
"Please STOP drinking alcohol your liver is pleading with you too JUST STOP IT!!!! LOOK AT YOUR LIPS YOU LOOKS DEHYDRATED."
Back in 2016, Bobby admitted in an emotional interview with Robin Roberts for "20/20" that while he has been drug-free for over a decade, after his daughter's death, alcohol has been a constant in his life.
"I'm clean from narcotics, yes. I haven't done narcotics in 10 to 12 years," he said, adding, "Alcohol has been a problem. I go back often to reboot, but [expletive], that's life. Everybody drinks. Sometimes I drink."
Is unclear what is the current status of Bobby's health, but losing a child is not something people can get over that easily. Like many of his fans, we hope Bobby is doing good. Is clear that his kids make him happy so we're glad he's going through his pain with their help.
Please fill in your e-mail so we can share with you our top stories!