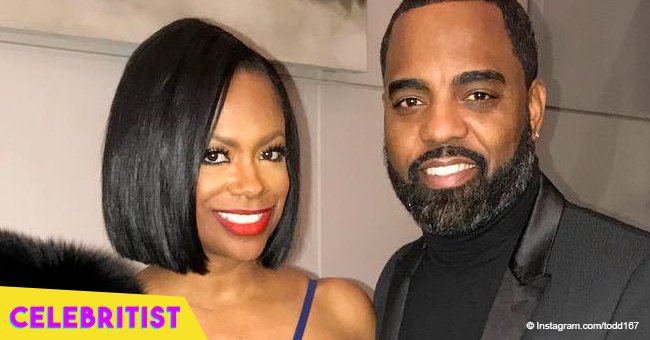 Kandi Burruss & husband warm hearts in pic with matching outfits in front of their restaurant

It's not just the entertainment industry that the Tuckers are taking by storm, as they have also been making waves in the food industry. On her Instagram, Kandi Burruss has been sharing photos of the couple hard at work in their restaurant "Old Lady Gang".
In her most recent photo, Mrs. Tucker advertised their restaurant's new segment called "Friday Night Live". While some people advertise just for the sake of it, the lovely couple ensured their fans that they will actually be present during the event they are promoting, to make sure that everyone has a great time.
Prior to this post, Kandi also shared that she and her husband are immensely grateful for the support they have been receiving from their fans who line up just to get a table at their Atlanta-based restaurant. In a photo she posted, a line wrapped around the corner of their restaurant on Peters Street.
"Over a year later and lines are still down the block! Thank you for all the support! God is good!"
The couple's restaurant business was not always doing well, as they experienced some challenges getting it off the ground during RHOA season 8. This 2018, their restaurant is celebrating its first year in business, and Kandi made sure to give a hint to Bravo TV's Andy Cohen about an upcoming second location.
She confirmed the news in her reality TV show's 10th season which aired back in April.
"It's still in Atlanta, great location, and I can't wait to see how the city responds to the new space. I hope they come and support the second location just as much as they supported the first because the first OLG is off the chain, okay? That line stays down the street. The wait list is long."
Their restaurant features recipes of Burruss' aunts and mother, and it seems their home-style cooking is a hit for both Atlanta residents and visitors alike.
Please fill in your e-mail so we can share with you our top stories!