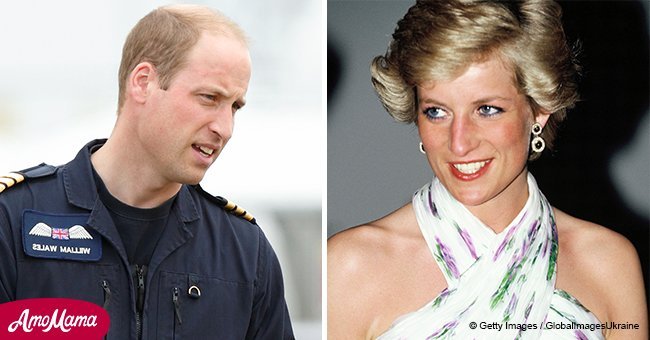 Express: Prince William made the sweetest promise to Diana before she died
The Duke of Cambridge vowed to his late mother, Princess Diana, that he would return her the Royal title after becoming the King of England.
According to Express, Princess' former butler, Paul Burrell, detailed the incident in his book, A Royal Duty. He explained in his work that the prince made the promise when he was 14 years old and wanted to comfort his grieving mother.
When Princess Diana divorced Prince Charles, several matters related to money as well as access to royal rights were heavily negotiated. However, it was the loss of her 'Royal Highness' title that hurt the People's Princess the most, reported the New York Times.
Follow us on Twitter to learn more.
When the divorce concluded in 1996, after a four-year-long process, Diana wanted to keep her styling as 'Her Royal Highness' on the grounds of being a mother to the future heir to the throne.
In a much-debated argument, it is believed that Queen Elizabeth herself had no issues with Diana's condition. However, it was Prince Charles who had an objection to her retaining her royal title.
Prince William was at Eton College pursuing his education at the time. So when he came to know about his mother's distress, he had some determined words for her in an attempt to comfort her.
William sat with Diana, put his arms around her, and made her the promise, "Don't worry, Mummy. I will give it back to you one day when I am King."
In a tragic turn of events, Diana passed away only a year later in a car crash on August 31, 1997
Unfortunately, only a year later, Princess Diana passed away in a tragic car accident on August 31, 1997, and the incident has left a lasting effect upon the lives of her children.
Princess Diana and the author of the book, Burrel, are believed to be close friends. The butler was also allegedly famous for helping her 'smuggle in her boyfriends into Kensington Palace.'
Please fill in your e-mail so we can share with you our top stories!