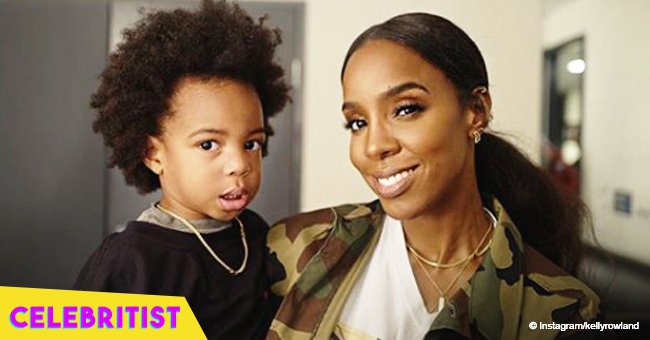 Kelly Rowland reveals desire to reunite with estranged father for the sake of her son
It's been more than two decades since Kelly Rowland last saw her father and she thinks now is the right time to reconnect for the sake of her son. The singer recently opened up and revealed she's ready to see her estranged father after shunning his previous attempts to reunite with her.
Kelly Rowland would do anything for her son, even if it means reuniting with her father she hasn't seen since she was 10.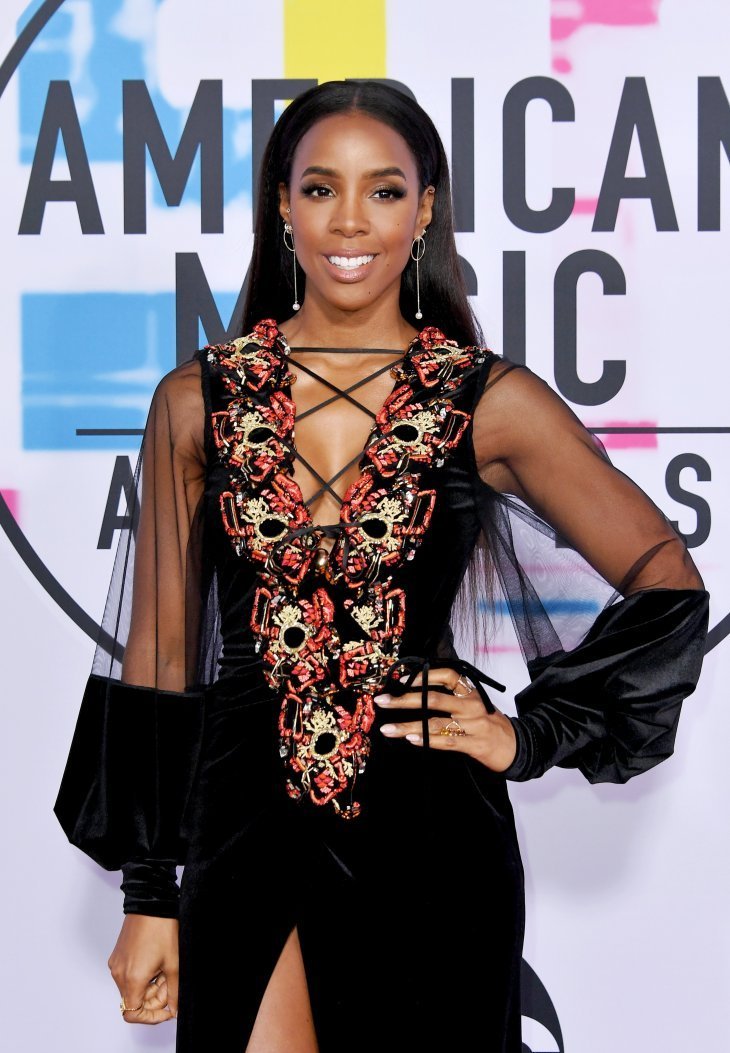 Source: Getty Images
The singer recently opened up to Vogue Australia about her plans to make contact with her father Christopher Lovett who she reveals she only met once when she was a child. Now a mother herself to three-year-old Titan, Kelly is willing to bury the hatchet so her son gets to meet his grandfather.
"I do want to know him, meet him, know his background for the sake of my son," she says.
The 'Destiny's Child' singer also told the publication that her husband Tim Witherspoon already reached out to her father by phone though she still hasn't found the courage to do it herself.
"I don't know, I'm just nervous to make that phone call."
In 2011, the 32-year-old opened up about her estranged relationship with her father revealing he abandoned her when she was 10, after he left her mother, Dorris Rowland Garrison.
"I haven't seen my dad for almost 20 years. It's nothing I want a pity party for. He left me and my mom, and I was angry,"
As a result of her father's absence, Kelly confessed she carried a lot of pain growing up.
"I wanted to be a daddy's girl so bad. God damn The Cosby Show because that made me think, 'Why isn't my family like that?' But this is not a perfect world."
A few years earlier, her father did reach out but through a tabloid which Kelly didn't appreciate.
"He reached out to me saying he wanted to see me, but it's unfortunate he did it so publicly. I want to meet him, and soon, I really do. I forgave him a long time ago."
Despite her father's pleas, the reunion never took place with Kelly unsure of why she found it so hard to make the move. She even said she probably needed to consult a therapist to sort her feelings out.
Today, it seems like the right time to end her estrangement with her father as Kelly bravely admits. Here's hoping she finally finds the courage to make that phone call. After all, she is doing it for her son.
Please fill in your e-mail so we can share with you our top stories!