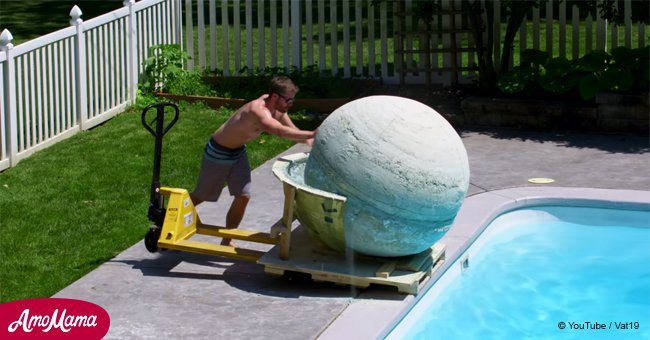 Viral video of one-ton bath bomb dropped in a pool
A tiny bath bomb turns a bathtub black, but one would need a 2,000-pound bath bomb to do the trick in a huge swimming pool.
Vat19 wanted to find out how big a bath bomb has to be to turn the water in a swimming pool black. They captured the action from start to finish on video and shared it to YouTube on June 16, 2018.
A group of experts from the company designed and produced a rare bath bomb – the world's largest. Read more on our Twitter account @amomama_usa.
Bath bombs are known to have a soothing and relaxing effect on those who use them in a tub. A small amount is enough to turn a bathtub completely black.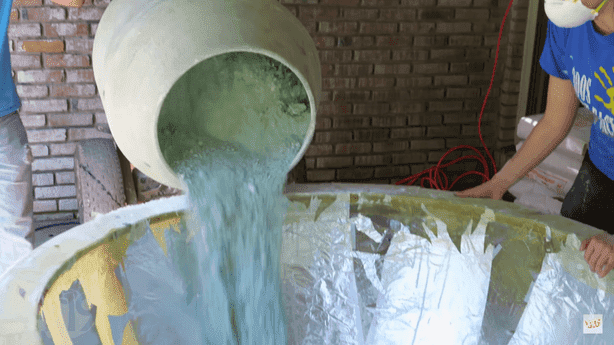 Source: YouTube
The event was a once-in-a-lifetime opportunity for those who had gathered to watch the spectacle unfold and be part of the fun.
The recipe for the humongous bomb was the same that would have been used for a smaller bath bomb. However, it was just on a higher scale. Stacks of citric acid, cornstarch, and baking soda were used.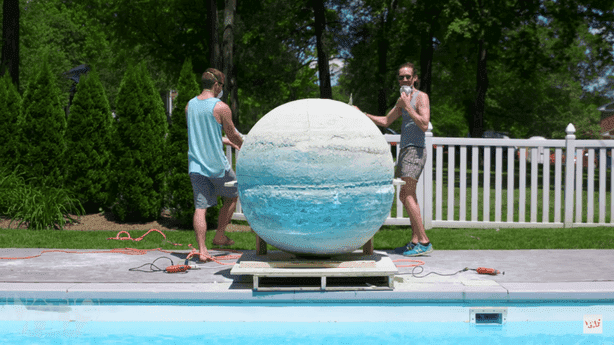 Source: YouTube
The group began by creating a mold that was big enough to hold the bath bomb inside it. The materials used for making the 2000-pound bath bomb included 31 units of each ingredient weighing 50 pounds each.
The process was not easy. To fill up the circular mold with the mix, the creators had to repeat the process six times.
After filling it up, they let the mold bake in the sun for an entire day. Then they cut off the mold the next morning right next to the pool to reveal the world's biggest bath bomb.
Watching the bomb being pushed into a crowded swimming pool was an entirely different experience. Not many would have expected the effect the huge ball had on the water.
As soon as the bath bomb hit the pool, it began to fizz, spin, and break apart. Eventually, it created a fizzy, bubbling water, much to the delight of everyone waiting for the big moment.
Please fill in your e-mail so we can share with you our top stories!