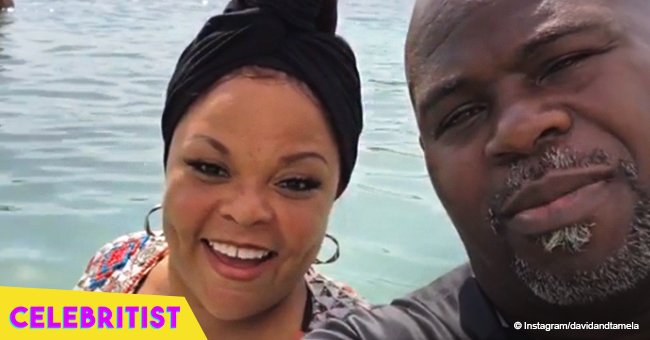 David Mann takes his wife Tamela on the rides at Mystic Mountain in recent videos
Stage actor and gospel singer David Mann went to the Mystic Mountain in Jamaica with his wife Tamela and posted several videos on their shared Instagram account.
The first video showed David recording himself and Tamela while traveling on a chairlift. Apart from the beautiful scenery and green trees surrounding their way, one of the most interesting aspects of that post was that Tamela was very afraid.
David kept asking her why she was so nervous but Tamela did nothing but hold the chair. At one point in the video, she showed to the camera that her hands were shaking, and David did his best not to laugh.
As soon as that recording was posted, the couple's fans and followers took to the comment section to share their thoughts.
One of them was Instagram user Leslie Foreman, who pointed out that both of them looked nervous.
Another video also recorded by David set clear that they were about to go on a sort of solo-roller-coaster.
The brave husband asked Tamela if she was ready, and even though she looked more relaxed than in the previous shooting, she shook her head just like saying that she was not actually prepared for it.
After that, both of them got in the wagons and their ride began. The video finished at the end of the ride when Tamela asked her husband why he did that to her and that there was too much adventure all at once.
She finally said she wouldn't be good the following day and that she would have to spend the entire day sleeping.
The last video portrayed how that ride had been. The couple was sitting on the wagons while slowing moving through the trees. David asked Tamela who she was doing and she rose her arms and said she was having fun.
David and Tamela have been married since 1988 and they have welcomed four children to the world: Tiffany, Porcia, David Jr., and Tilly Mann.
Please fill in your e-mail so we can share with you our top stories!