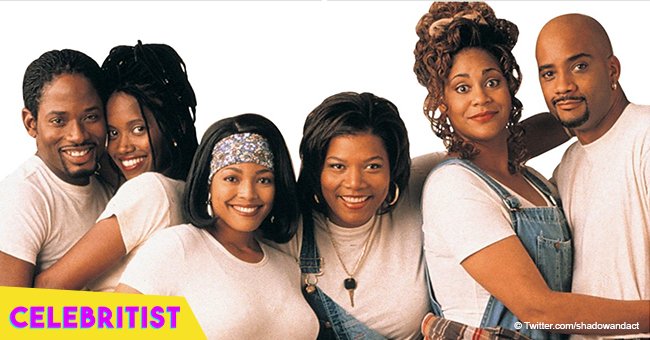 Erika Alexander sparks heated talk with teasing video for 'Living Single' rumored reboot
Erika Alexander may just have confirmed rumors of a 'Living Single' reboot through a recent clip she shared on her Instagram. The actress who once shut down the rumors teased fans in her latest post, sparking renewed interest in the show's return.
Erika Alexander seems to be encouraging interest in the rumored reboot of her show 'Living Single' as her latest post teases. The star who popularized the character Maxine Shaw in the 90's drew interest to the show's resurrection when she shared a clip that alluded to it.
It can be recalled the actress previously shut down talks of the return of her show when she sat down with 'The Breakfast Club' in March. The 48-year-old who starred in the series along with Queen Latifah, Kim Fields, Kim Coles, John Heston and T.C. Carson gave this response when asked if there was truth to the rumors.
"I think it's great people are nostalgic for things in the past but for me I always try to be honest. If my film and television career had been a lot better, I might not have any problem dipping my toe into that water and going and doing the Max character. But for me, time is finite. We have so little time, I think I just want to see if I can do other things and see if I can get people as happy for me or into a different character in a different way. That's my goal now. Never say never. I enjoyed them and that wouldn't be the reason I didn't do it."
But now it appears the actress is singing a different tune as her latest post suggests. She shared a clip where she's sitting with her laptop on her desk and asks her followers,
"Anybody know how to reboot…this?"
Erika then winks at her viewers signaling a more cryptic tone to her post.
Her caption then confirms what everyone suspected as she added the hashtags #maxineshaweffect #reboot #livingsingle #nowarranty in addition to the text "Anyone need a REBOOOT?!?"
Clearly, Erika put out a major teaser for the show's reboot that's bound to spark a lot of interest among fans.
Kim Coles spoke to ET and revealed a possible project was in the works with the cast she described as "reboot-ish."
"[Queen Latifah's] been talking, listen what [I'd] love to say is that I have been neither contacted nor contracted. However, something is happening next month that I cannot talk about and that's all I'm gonna say. That's all I can say. The six of us together; a reboot-ish. That's all I can say."
In 2017, Queen Latifah also hinted at the reboot when she guested on Andy Cohen's 'Watch What Happens Live.' When asked by a viewer regarding the matter, she said,
"We're actually working on it. It's not there yet. But, hopefully, we can get it happening."
'Living Single' aired for five seasons from 1993 to 1998. The show which centered on the lives of six friends living in Brooklyn was believed to have inspired another hit series, the sitcom 'Friends' which ran from 1994 to 2004.
Please fill in your e-mail so we can share with you our top stories!