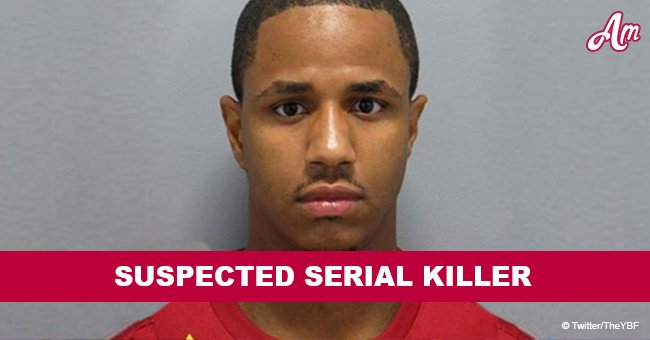 Suspect who used dating apps to find victims claims he was involved in 7 murders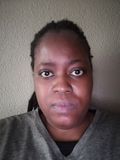 Danueal Drayton was arrested in North Hollywood, California last week. He was arrested in connection to the July 17 strangulation of N.Y.C. nurse Samantha Stewart.
According to ABC News, the suspect used dating apps to lure his victims. Since being arrested, Drayton has admitted to killing 6 other people.
Danueal Drayton, 27, was arrested in Los Angeles on July 24, at a hotel where police allege he had beaten and raped another woman. This woman he had held captive in his room at the time he was taken into custody.
He is set to be extradited to New York in connection with the murder of one woman and the rape of another. Both women he'd met through online dating apps.
For more on this story go to our Twitter account @amomama_usa. Drayton had been wanted for the murder of a nurse, Samantha Stewart, 29, in Queens.
She was found dead in her home a few weeks ago after she met Drayton on the dating app Tinder. Stewart was found unconscious by a relative at her family's home in Springfield Gardens, Queens.
"This individual is known to us and believed by us to be using dating websites to meet women and victimize women."
NYPD Chief of Detectives Dermot Shea, ABC News, July 30, 2018
She was naked and wrapped in a blanket at the end of her bed with her teeth knocked out. The nurse was pronounced dead soon after first responders arrived to treat her.
Stewart had suffered head and neck trauma. PIX11 reported that she died of strangulation, according to the city medical examiner.
Her family said she was a nurse at Long Island Jewish Hospital. Her father Kenneth Stewart said that when she did not return phone calls over a period of time, relatives assumed she was either busy with work or asleep.
He said, "We thought she was sleeping because she works a night shift," and added, "When she's sleeping, we try not to disturb her." Stewart's aunt, Ruby Dixon, described her as "the shining star in this family."
Since his arrest, Drayton has confessed to Stewart's death as well as six other killings. This included two unsolved homicides in Connecticut, where he has lived, according to N.Y.C. authorities.
So far, New York police have only connected Drayton to the Queen's murder of the nurse and a separate rape in Brooklyn. N.Y.C. Police Chief of Detectives Dermot Shea told reporters last week, "I believe that there will be more victims."
The suspect has claimed that he strangled a man in the Bronx, but New York police sources said there were no unsolved murders in that area that fit his description. Therefore, detectives are checking for similar cases across the border in Westchester County, New York.
New York investigators now have a wide-ranging investigation underway into Drayton. They've involved the NYPD's homicide and sex crimes units as well as digital experts who are probing the suspect's online activity.
In Los Angeles, Dayton he was charged with attempted murder, forcible rape, sexual penetration by foreign object, and false imprisonment. The case was filed July 26 and bail was set at $1.25 million.
The suspect told arresting officers, "My body did this, not my mind," and later reiterated, "I didn't want to do this. My body made me do this," sources claim. Anyone with information is urged to call the NYPD's Crime Stoppers Hotline at 1-800-577-TIPS (8477).
Please fill in your e-mail so we can share with you our top stories!