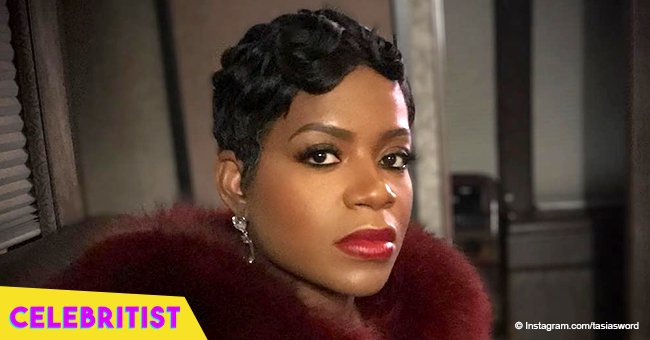 Fantasia shares video of her brother walking by himself after critical motorcycle crash

After an almost-fatal motorcycle accident that had left him paralyzed from the waist down, Fantasia's brother Xavier Barrino has finally been able to take his first few steps.
In September 2017, the younger brother of Fantasia was critically injured in a motorcycle accident in Charlotte, North Carolina. According to Essence, at the time of his injury, doctors told him that it would be a struggle for him to be able to walk again.
However, Xavier was determined to prove everyone wrong, making sure to show some progress every few months. Back in March, he made his family members proud when he stood up for the first time since his accident had happened. The former "American Idol" winner and 2018 Essence Fest performer made sure to show his brother's progress on social media.
"My Father is Awesome @xavierbarrino I'm so proud of you baby You never gave up the fight I TOLD YALL HE WOULD WALK AGAIN AND IM STANDING ON THAT "HE WILL" Father THANK YOU."
Four months later, Xavier has made not just his family, but his doctors and physical therapists extremely proud of him as he took his first few steps alone. The proud singer made sure to share the progress video of her brother on Instagram, showing him walk on the sidewalk without anyone beside him. Of course, he still cannot walk alone and needed the help of a cane. Nonetheless, given that his doctors were doubtful that he would ever get to walk again, such a feat is something to be extremely proud of.
Along with the video was a sweet caption dedicated to Xavier, to further motivate him to recover quickly.
"look how far you've come and how hard you've worked to get here. REMEMBER THIS MY PEOPLE ( You have to put something in, in order to get something out). God knows all and He only responds when you put forth an effort. Go King Go!!!!"
While Fantasia has been proudly sharing updates about his brother's recovery, Xavier himself has been updating his friends and family on Instagram about his own progress story, as we have previously reported. Barrino has been extremely grateful for this second chance at life that God has given him, and he has been trying to focus on being better so as to go back to living a normal life with his wife and kids.
Please fill in your e-mail so we can share with you our top stories!