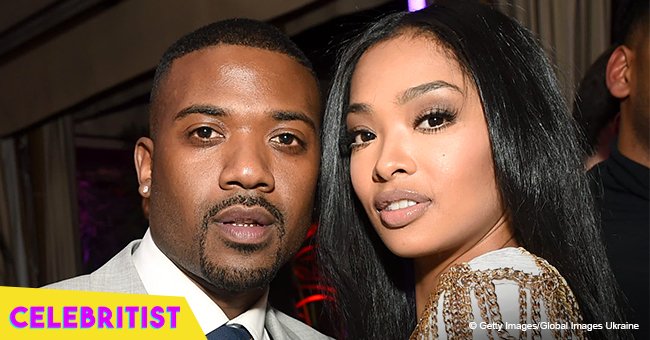 Ray J demands public apology from Princess Love following family feud

Ray-J's family drama continues to unfold in 'Love & Hip Hop: Hollywood.' The latest episode reveals the singer asking his wife to apologize to his mother and sister after she sparked a feud with them during her gender reveal party.
The family drama surrounding Ray J and Princess Love is escalating, at least on their show 'Love & Hip Hop: Hollywood' which is now slowly revealing to fans what exactly transpired a few months back when the new mom got into a feud with Ray-J's mother Sonja Morgan and his sister, Brandy.
Last March, news broke that then-pregnant Princess got into an argument with her in-laws during her gender-reveal party. Brandy and Sonja reportedly wanted Princess to apologize for throwing shade at her husband on social media when she tweeted cryptic messages alluding to his cheating. Sonja allegedly demanded Princess to apologize to her son but she clapped back at Ray-J's mother and told her to mind her own business. This started a feud that prompted Sonja and Brandy to skip Princess and Ray-J's baby shower that followed.
The incident that got Princess all riled up against her husband happened back in January while Ray-J was away for business in Las Vegas. He posted a video which somehow placed him in a hotel room with a woman in a red robe in the background. As Princess planted doubts in her mind, Ray-J claimed the woman was with one of his friends which his wife didn't buy. Instead, she took to her social media and threw shade at him with this message.
"The problem is women think he will change, he won't. And men make the mistake of thinking she will never leave, she will.
In her caption, she added,
"Keep foolin the world but you can't fool me anymore."
Now it seems pieces of the puzzle are slowly coming together as recent episodes of their show divulge details about the family drama. Last week, it was revealed Sonja confronted her son and told him to stop his wife from airing their marriage problems on social media.
In the most recent episode of the show, Ray-J is seen popping up in a social event his wife was attending and asking her to apologize to his mother and sister. Ray-J had just come home from a 6-day trip and Princess wasn't especially happy to see him so she rejected his request.
Here's the clip of that whole interaction.
More of the Norwood drama are bound to unfold in the coming episodes of their show. In the meantime, Ray-J and Princess appear to be in a better place right now. They welcomed their daughter Melody Love Norwood in May and have been sharing precious moments with their daughter since then. Just the other day, Princess shared a photo of her and her husband looking all cozy in a couch and captions is "Mom n Dad" with a heart emoji. It's safe to say the couple have kissed and made up.
Please fill in your e-mail so we can share with you our top stories!