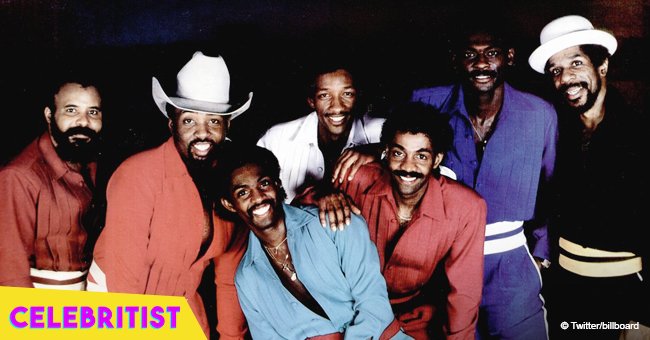 'Kool & The Gang' member's daughter who starred in 'Family Matters' star died of cancer at 30
The American actress and comedian had become well known in acting cirlces through some of the roles she had played, but her life came to a tragic end much too soon.
Michelle Wiliams had made a name for herself acting on television shows such as Family Matters, The Young & The Restless, and The Cosby Show. But in August 1997, her life took an awful turn.
It was then that she was diagnosed with a very rare form of stomach cancer. Despite this, she continued to work until October of 1998, when she went on medical leave. Just two months later, on December 22, 1998, she passed away.
As reported by The New York Times, she was at the Memorial Sloan-Kettering Cancer Center in Manhattan at the time of her death. She was only 30 years old.
When she breathed her last, she was surrounded by her family and close friends, including her on-screen and real-life boyfriend Malcolm-Jamal Warner. Although the pair had split in 1994, they remained close friends.
Even today, Warner still describes Michelle as one of the most inspirational people he has ever known. "She was a person with an incredible amount of integrity. She always had a positive outlook," he said of her.
Michelle's mother, Phynjuar Thomas, felt that Warner was the love of her daughter's life.
Michelle's father was also well-known, as he was a member of Kool & The Gang. Dennis Thomas was the saxophonist and musical director of the group.
Just month's before Michelle's passing, in August 1998, she had landed her role playing Callie, an aspring vocalist, on the CBS soap The Young & The Restless. Two months later she was forced to take medical leave for her condition.
Jaleel White, another co-star of Michelle's during her stint on Family Matters, was tearful when speaking of her loss while On Hollywood Medium With Tyler Henry.
Henry tells White that he sees what looks like an "E," an "L," an "L" and an "E," to which White looks shocked and questioned whether Henry Googled him beforehand. He immediately becomes emotional, before opening up about what Henry sees.
"You're talking about Michelle Thomas. She was my old co-star from 'Family Matters' and she died of stomach cancer ... quickly. She had a lot of friends in the music industry. Her birthday is September 23, 1968. So that's two days after the '21' you said," he added, before lightening the mood in the room: "You 'bout to get me meme'd up on Instagram!"
Michelle played Myra, the girlfriend of White's character, Steve Urkel.
Please fill in your e-mail so we can share with you our top stories!