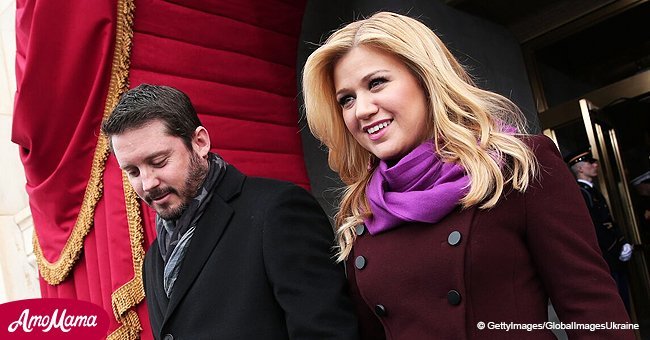 Here's what Kelly Clarkson thought about her unusual sexuality before marriage
Hearing about how something feels and feeling it for ourselves are two very different things. Kelly Clarkson realized this about her sexuality.
Kelly Clarkson revealed during a show how her husband, Brandon Blackstock, was the first man to whom she was ever sexually attracted. The couple has been married since 2013.
Clarkson is better known as a singer, but she's also a songwriter, an actress, and an author. 2002 was when her musical career took off, as she won the inaugural season of the now famous television series American Idol.
That victory won her a record deal with RCA Records. Clarkson went on to sell over 25 million albums and 36 million singles worldwide, throughout her career.
While we all are aware of her rise to fame, her private life has always been just that. Private. Until she decided to share her experience with the man she met at the 2006 Country Music Awards.
In the midst of a private show for SiriusXM listeners at the Highline Ballroom in New York City, the Meaning of Life star spilled the beans. Clarkson said:
"I honestly thought I was asexual — I'd never been turned on like that in my whole life," she said. "I was like, 'Oh that's that feeling… okay! That's what they were talking about in Waiting to Exhale.' I just got it. I just didn't have a clue."
Clarkson sang with Rascal Flatts at the CMA event in 2006, and Blackstock was there as the country group's tour manager.
Blackstock was still married to Melissa Ashworth at the time, but if that wasn't the case, Clarkson would probably have made a move on him then and there.
Strong sensations she hadn't felt before washed over her, and it was then Clarkson knew she wasn't asexual after all.
It was not until 2012, at the Super Bowl, that Clarkson and Blackstock saw each other again. She talked about how both of them thought they hated each other, but it was the opposite.
A whirlwind romance saw the pair getting engaged within ten months and tying the knot the next year.
Now, Clarkson and Blackstock are married for almost 5 years. They have daughter River Rose and son Remington Alexander Blackstock together, as well as Blackstock's two children as part of their blended family.
Please fill in your e-mail so we can share with you our top stories!