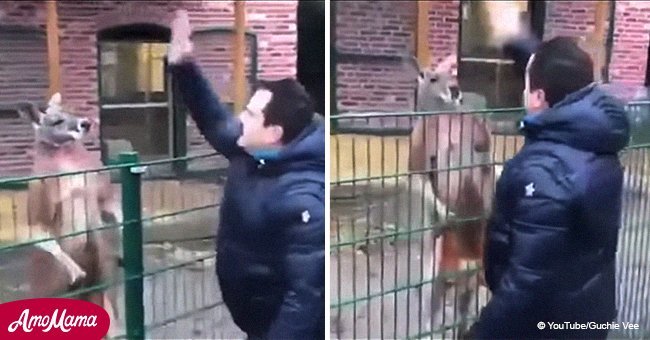 Turkish televangelist repeatedly punches and taunts caged kangaroo
A Turkish televangelist was caught on tape taunting and throwing mock punches at a caged kangaroo in a zoo in Turkey.
The video uploaded to YouTube shows televangelist Tuncer Ciftici, who has been dubbed a 'self-styled prophet' in Turkey, scaring the kangaroo with his mock punches and aggressive taunts.
The animal does not react to Ciftici's mockery, but it can be seen standing near to the cage wary of the man's attacks. It is also seen making several scared dodges from the man's fist.
In the brief clip, Ciftici is also seen grabbing the animal's cage and shaking it violently as if to scare or enrage the kangaroo.
Follow us on Twitter to learn more.
The televangelist has received widespread criticism for his action. Several animal rights activist took on to social media to speak out against the inhumane behavior of Ciftici.
The video has been watched by over thousands of people on the internet who have expressed their utter disappointment at his actions.
A tweet from Real News Line wrote that '#AnimalAbuse is NOT fun.' Calling Ciftici a 'delusional maniac,' the tweet also suggested that his actions should come under the notice of PETA (People For Ethical Treatment of Animals).
Other Twitter users like Julia Fiske tweeted her contempt for the man by wishing that the kangaroo knocks him out cold. She also called Ciftici a 'hideous man.'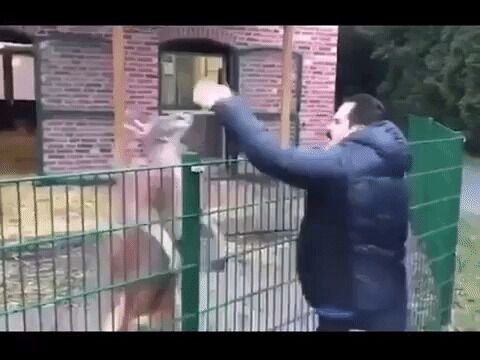 Source: YouTube/Guchie Vee
It is yet unknown if the Turkish televangelist will be held answerable for his unethical treatment of the caged animal.
In another story, however, a woman who was involved in the similar ill-treatment of her dog was given a rather creative punishment by an Ohio judge.
Judge Michael Cicconetti punished a woman after she allowed her dog to stay in the filth of its own urine and feces. The judge charged the woman to be placed in the stinkiest part of the county dump for eight long hours.
Please fill in your e-mail so we can share with you our top stories!