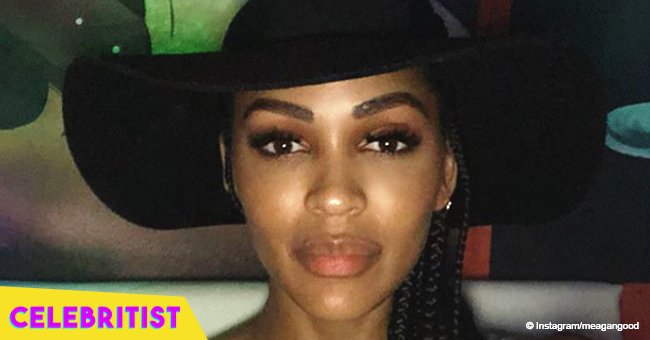 Meagan Good flaunts enviable curves in skin-tight outfit in recent pic
On a quick work break, Meagan Good snapped a quick selfie in a bathroom featuring her work clothes that flaunted her curvy physique.
Now that Meagan's been pretty busy on her first directorial debut, she made sure to take a quick breather in the comfort room and snapped a photo. The actress-turned-director explained that while she was there, she made sure to thank God for the job she currently has before proceeding to take the photo out of pure happiness.
"Soo im at work. Had to use the bathroom. Thank'd God again for this job.. then decided to take a pic cause I'm happy"
As previously reported on Madamenoire, the former "You Got Served" and "Video Girl" actress is now stepping up a notch, choosing quite a different path in the entertainment industry. After being quite quiet in Hollywood recently, she has decided to sit in the director's chair for the first time for her independent film "If Not Now, When".
The 36-year-old is not only directing the movie but is also starring in it with her first-time co-director Tamera Bass and actresses Mekia Cox from "Half & Half" and Meagan Holder from "Pitch".
Their independent film was written by Bass, who describes the upcoming movie as a story about sisterhood and camaraderie among four friends: Good, Bass, Cox, and Holder. As high school friends, they bonded over an event that happens which causes them to reunite a good fifteen years later when one of them face a crisis in her life.
The production for the movie begins this month in Los Angeles, and for two first-timers as directors, they are in for quite a ride. Lucky for them, they will be working with some extremely talented artists who will most probably make their lives a lot easier while filming.
Please fill in your e-mail so we can share with you our top stories!