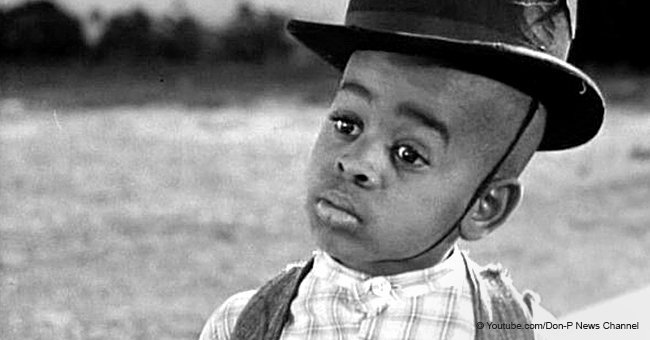 Remember Stymie from 'The Little Rascals'? He became a well known 'Good Times' character
The American child actor returned to his acting career later in life, and played another notable role on a popular television show when he was all grown up.
Matthew "Stymie" Beard Jr., who was best known for his role as Stymie on The Little Rascals in the 1930's, was a popular character on the show, playing a leading role.
Even today, many of his lines from the shorts are still famous, though many may not recognize them as being his words originally. "I don't know where we're goin' but we're on our way" is a line used regularly in graduation speeches, presidential speeches, and even stitched onto pillows.
But long after he gained fame as the cheeky little boy who could talk his way either into or out of anything, he took on another role in a major series.
Later in life, in the mid-1970's, Beard had a guest role on Good Times as Monty, a friend of the Evans family. He appeared in a total of just 5 episodes on the show, and is most remembered for the episode in which everyone goes to James Evans' funeral.
Beard also took roles in Sanford and Son and The Jeffersons. His very last role before his death in 1981 was in The Sophisticated Gents series, playing the voice of Mickey Mouse.
Sadly, according to I Love Old School Music, Beard's life wasn't all sunshine and roses. He played his role on Little Rascals for 5 years, from 1930 to 1935. He was just 5 years old when he started.
He stopped acting when the show ended, and went back to school. But by early adulthood he was addicted to heroin, and spent years in and out of jail as a result of his using. In the 1960's, he spent time in rehab, and was finally able to kick the habit.
From there on, he was able to stay clean and make a successful return to acting.
He was just 56 years old when he passed away from pneumonia after suffering a stroke and falling down a flight of stairs, resulting in severe head injuries.
Please fill in your e-mail so we can share with you our top stories!