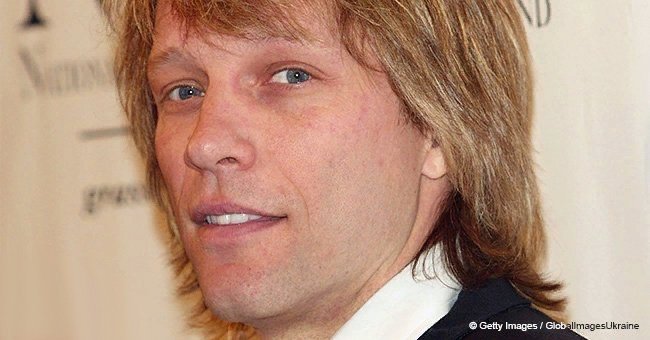 Remember Jon Bon Jovi's daughter and her heroin overdose? Now she is 25 and looks gorgeous

Fans will remember the time Jon Bon Jovi and his daughter surprised Las Vegas by rocking a live concert with their joint performance. Thankfully, the star's daughter has matured into a beautiful young woman since her reported trouble with opioids.
At a Las Vegas concert, the now-56-year-old singer skipped the home videos and let his then-23-year-old daughter, Stephanie Rose Bongiovi, join him on stage to showcase her moves - much to the fans' enjoyment.
For years prior to that, the father of three boys and one girl performed his hit song, I've Got The Girl, while home videos of his daughter played in the background.
Read more on your Twitter account @amomama_usa
Mid-way through his performance of I've Got the Girl, which he wrote for Stephanie when she was around seven years old, Jon told the audience that everybody's got a little girl in their life.
"Their daughter, their girlfriend, their wife, their mamma, it all goes by so fast and they start out as little bitty babies and their future's looking bright."
Jon Bon Jovi, 25 February 2017.
And then he invited Stephanie onstage where the two began to dance together, after which Jon kissed his daughter on each cheek.
After the hiccup of her drug scandal, the relationship between father and daughter has gotten stronger than ever, and the family is often photographed together at events for JBJ Soul Foundation - a charity founded by Jon in 2006.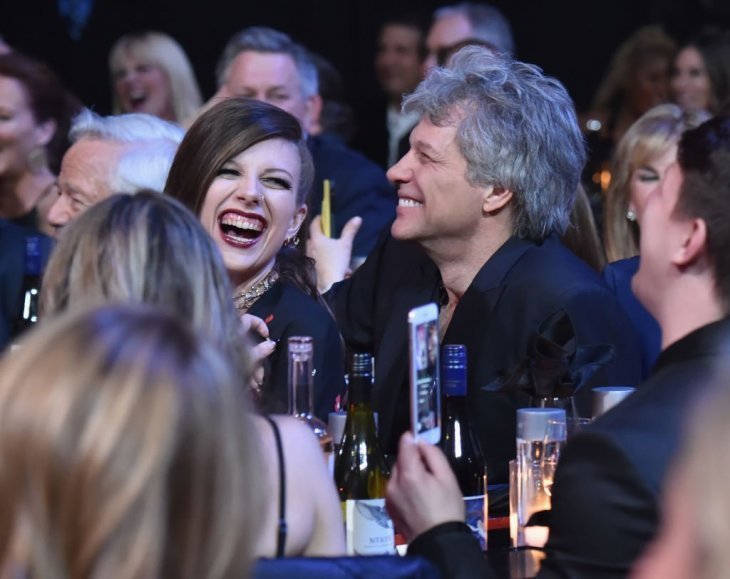 Getty Images
Jon is best known as the founder and front-man of the rock band, Bon Jovi. The band was formed in 1983 and has to date sold over 130 million albums worldwide.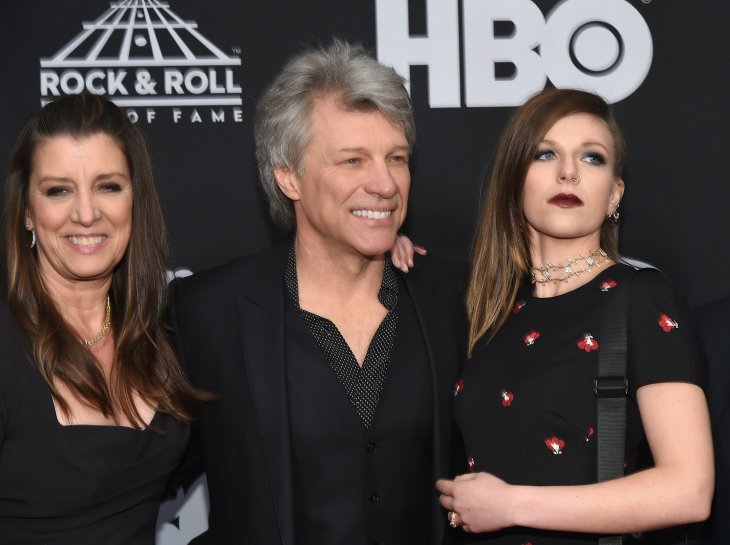 Getty Images
The Livin' on a Prayer singer started an acting career in the 1990s. He starred in several movie roles including Moonlight and Valentino and U-571. He also made an appearance in various TV series including Sex and the City and Ally McBeal.
In 1996, People Magazine named Jon as one of the '50 Most Beautiful People In The World.' Four years later, People awarded him the title, 'Sexiest Rock Star.'
In 2009, Jon was inducted into 'Songwriters Hall of Fame.' He was ranked #50 on the list of Billboard Magazine's 'Power 100' in 2012.
In the list by Hit Parader, Jon was ranked #31 on the 'Top 100 Heavy Metal Vocalists.'
Please fill in your e-mail so we can share with you our top stories!