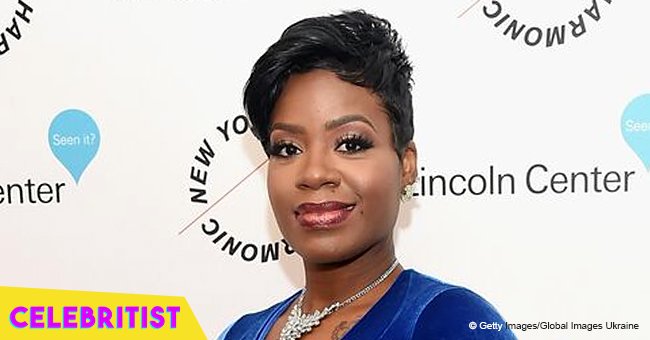 Fantasia Barrino's little niece captures hearts in pink sweater that speaks volumes
He was critically injured in an accident in 2017, but the American R&B singer, songwriter, and actress' brother hasn't taken a thing for granted since, enjoying life with his family.
Fantasia Barrino's younger brother, Xavier Barrino, faced serious injuries in September 2017 when his motorcycle was involved in an accident in Charlotte, North Carolina. His condition was so bad that doctors told him he would struggle to learn to walk again.
But that hasn't stopped him from loving his young daughter, Brylie, and spending every moment he can with her and with his young son.
He recently took to his Instagram account to share a photo of the sweet little girl ready for a bike ride, and wearing a sweater that is clearly her dad's favorite garment of hers.
She wore a baby blue riding helmet with a pink chin strap. The sweater in question is bright pink, with "my daddy is my hero" written down in with a number of colorful hearts dotted all over in strategic places.
While Brylie wasn't exactly smiling at the camera, she seemed content as she readjusted her helmet in the shot.
"My baby rocking her daddy's my hero sweater even in the summer she loves her daddy and daddy loves her to death," Xavier wrote in the caption.
Back in June, she graduated from Kindergarten, and her proud papa took to Instagram again on that occasion.
"My big girl graduated today and I'm the most excited dad ever thank you lord for allowing me to see this day and many more to come," he wrote in the caption, highlighting just how close he was to missing the special occasion.
Xavier was sitting with his wife and their two children, with him holding up his daughter's certificate. Brylie wore a sweet navy blue and pink dress in the shot, and grinned a big toothy grin at the camera.
After his accident, he spent months in hospital recovering. He was allowed outside for the first time a month after his accident, and was still there when the festive season rolled around, leading to Fantasia and her son bringing in a Christmas tree to his hospital room.
And it was only in March 2018 that Xavier was able to stand up again for the first time.
While he stood up slowly, and with assistance, but he did it nonetheless, something doctors warned would take him time to do.
"My Father is Awesome @xavierbarrino I'm so proud of you baby You never gave up the fight I TOLD YALL HE WOULD WALK AGAIN AND IM STANDING ON THAT "HE WILL" Father THANK YOU," Fantasia wrote in the caption.
Please fill in your e-mail so we can share with you our top stories!