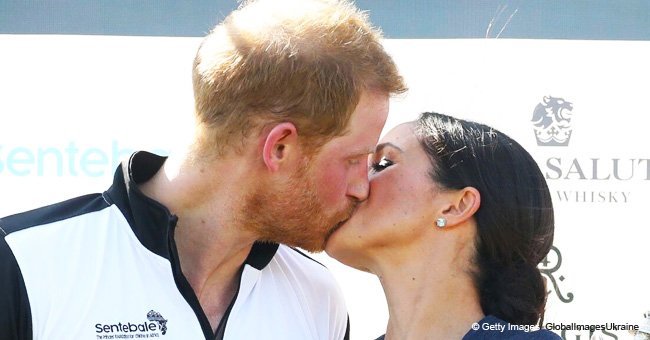 Here's why people think Prince Harry and Meghan Markle are having kids soon
A high-powered estate car that used to be owned by the Duke of Sussex, Prince Harry, is for sale, causing speculation that he is in the market for a bigger family car.
As reported by BBC, the prince's 2017 Audi RS6 Avant has been listed on Auto Trader after it was acquired by Derbyshire-based car dealership Overton Prestige.
The luxe car priced at £71,900 (over $92,000) is listed as having one owner, with 4,464 miles on the clock. The vehicle made a cameo at Pippa Middleton's wedding in May 2017.
Prince Harry was seen driving out of the marriage ceremony in the car to pick up her then fiancée Meghan Markle and was later spotted driving into the reception with her in the front seat. A year later, the two tied the knot.
Read more about the royal family on our Twitter account
@amomama_usa
Auto Trader's editorial director Erin Baker revealed that the car has a 17 reg and low mileage. It is not clear why Harry wants to sell the car so early.
It is speculated that Prince Harry and Markle are about to start a family and need room for kids and that's why they are looking for a bigger car.
It is unknown if anyone from the royal family hinted Baker with that piece of information.
The "baby theory" got even more weight added to it when the couple was seen bonding with children and young fans during their royal trip last month to Ireland.
Royal expert Katie Nicholl recently told Entertainment Tonight that her sources say that Harry is very keen to start a family pretty soon after the royal wedding.
A spokesperson from Overton Prestige said that due to data protection, they can't verify who sold the vehicle but they are completely convinced that Prince Harry personally drove the car over the course of the last year.
Please fill in your e-mail so we can share with you our top stories!