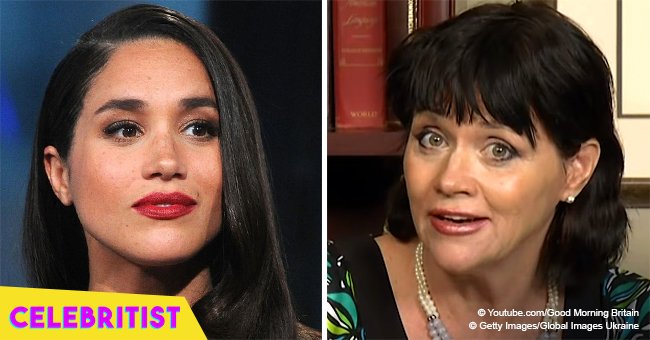 Meghan Markle's sister compares her to Cruella de Vil on her 37th birthday
Meghan, the Duchess of Sussex gets a Disney-themed greeting from her half-sister, Samantha Markle, ahead of her 37th birthday.
On Saturday, Meghan celebrated her birthday by attending a wedding with Prince Harry. While she looked her best mingling with the guests, her sister was insulting her on social media.
Samantha, 53, took to her private Twitter account to highlight Meghan's neglect of their father, Thomas Markle, and even compared her to Disney's Cruella de Vil.
Samantha wished "Meg" a happy birthday and added that it "would be so lovely and appropriate" of the duchess to send Thomas Markle Sr. a birthday card.
She added the "cake emoji" and tagged Kensington's official Twitter account in the post. Markle Sr. turned 74 on July 18.
A day before, Samantha responded to an article featured by Elle which claimed that Meghan and Harry were stepping away from the media. She tweeted:
"OK so Cruella Deville [sic] is retreating LOL...Let me know how that works out for you."
Samantha's ire stems from Meghan's cutting of ties with their father since he was caught staging paparazzi photos back in May.
Markle Sr. has been speaking to the press lately and expressed his sadness over missing his daughter who hasn't communicated with him since her wedding.
Meanwhile, Samantha has been accusing Meghan of their father's miserable state and said she will hold her responsible if he dies because of it.
In other news, Samantha also revealed that Meghan's ex-husband, Trevor Engleson, is poised to open up about his marriage to the former "Suits" star.
Samantha claimed Engleson, who was married to Meghan from 2011 to 2013, had some displeasing things to say about his ex.
The details will reportedly be part of Samantha's upcoming tell-all book "In the Shadows of The Duchess." She told the Sun:
"He said he was devastated, that he felt like a piece of gum at the bottom of his shoe."
Samantha claimed there were unconfirmed rumors that Engelson was planning a TV comedy based on his life with Meghan, but opted to remain silent to avoid backlash from Hollywood A-listers.
And while Samantha thinks the alleged show will not solely focus on Meghan, her book will be "much more comprehensive as it definitely takes an in-depth look."
Please fill in your e-mail so we can share with you our top stories!