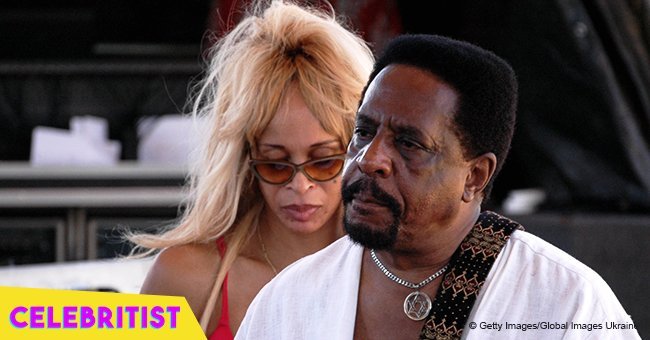 Ike Turner's 13th wife was beaten by the singer but said she understood the reason why

Audrey Turner, the widow of the late musician, Ike Turner, has revealed never-before-seen details of her troubled life and marriage with the legendary icon. In a new tell-all book titled "Love had everything to do with it", Audrey chronicles the singer's battle with bipolar disorder and drug abuse, as well as how he constantly took out his violent mood swings on her. In an interview with Afro, Audrey disclosed, "I decided to write it because it was like a cleansing and it released all of the trauma."
Despite her horrors, however, the former backup singer expresses a sense of understanding for her late husband's actions that is rarely found in victims towards their abuser. Summing up the inspiration behind her book, she said, "I wanted the general public to have a better outlook and perspective on where Ike was mentally and emotionally, because so often, as a nation, we turn on people who have mental health issues and define them by their behaviors rather than their condition".
"It is easy to create monsters in people's imaginations, but when you speak of this same person as generous, good-hearted, and kind, or as troubled, people realize that they are similar or have family members whose behavior is 'that way'", she reiterated.
Audrey's memoir contains recollections of the late singer's intense mood swings- one minute he was the loving husband and the next he was a violent abuser. Audrey recalls that his condition was worsened by cocaine usage which he ironically intended as a controlling substance for his extreme mood swings. Unfortunately, it was this drug that would aggravate his condition and eventually lead to his death.
Audrey, who became Ike's 13th wife despite his domestic violence history and amidst public disapproval, convinced him to seek psychiatric help for his condition. Her advice was prompted by the similarities she noticed in Ike's behavior and the one exhibited by her mother who was also medically diagnosed with bipolar disorder. Audrey was married to Ike for about a year but in her book, aims to portray an image of him that many do not know. In an interview with Afro, she said: "There are a lot of people looking for scandals and sensationalism in Ike Turner's story, but abuse didn't begin and end with him." Audrey's book is available on Amazon as well as physical bookstores.
Ike Turner died in December 2007 of a cocaine overdose at the age of 76.
Please fill in your e-mail so we can share with you our top stories!