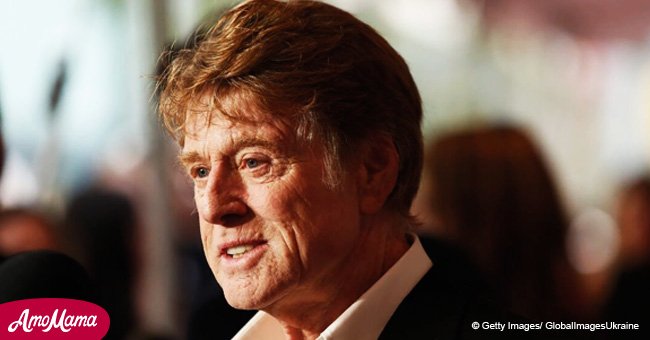 EW: Robert Redford announces retirement: 'Well, that's enough'
Veteran Hollywood star and actor Robert Redford talks about quitting.
Robert Redford, 81, confessed that his latest movie will be his last foray into acting, reported EW.com on the 6th of August.
Redford, whose career spans 60 years and ranges from acting, to producing and directing had announced in 2016 that he would stop acting.
Nonetheless, he is promoting his latest movie "The Old Man & The Gun" though he swears this will be his swan song in acting.
"Never say never, but I pretty well concluded that this would be it for me in terms of acting, and [I'll] move towards retirement after this 'cause I've been doing it since I was 21."
Robert Redford, EW.com, 6th of August 2018.
"The Old Man & The Gun" is directed by David Lowery, and in it, Redford plays the main character, Forrest Tucker.
Tucker was a real-life career criminal who excelled at robbing banks and breaking out of prison.
Redford spoke of the character whose exploits spanned 60 years during which he robbed 17 banks, got caught 17 times, and escaped 17 times.
For Redford, Tucker's escapes from prison were just as thrilling to him as the crime itself, and why he allowed himself to be caught every time.
Curiously enough, it was with another criminal character that Redford broke into stardom in 1969 in "Butch Cassidy and the Sundance Kid" opposite Paul Newman and Katharine Ross.
This too was based on the true story of the outlaws Butch Cassidy (Newman) and his partner, the Sundance Kid (Redford), and their real-life wild adventures as they robbed trains, banks and had shootouts with lawmen.
Redford was later to found what would become the most important American festival promoting independent films called the Sundance Film Festival in honor of his legendary role.
Redford, who won an Oscar for directing "Ordinary People" will not be retiring from directing. His directing kudos include such movies as "The Milagro Beanfield War", "A River Runs Through It", "Quiz Show", "The Legend of Bagger Vance" and his latest movie was "The Conspirator", in 2010.
Fans hope that Redford will recant once more, and soon be involved in yet another extraordinary project.
Please fill in your e-mail so we can share with you our top stories!