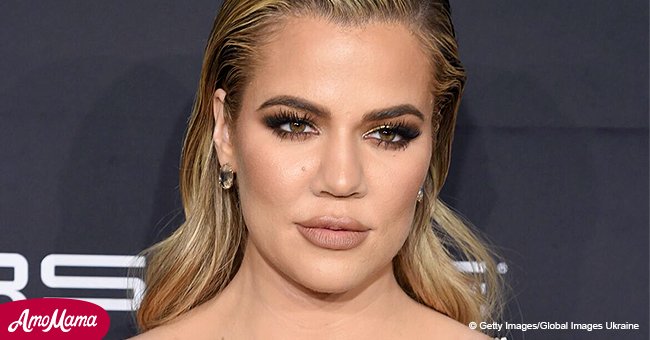 Khloé Kardashian asks viewers to be kind over her 'pregnancy lips'
The reality television star has been facing the bodily changes that come with motherhood, and took to her social media with a request for her usual critics.
Khloe Kardashian, who welcomed her daughter, True Thompson, in April 2018, is a first time mother. With the new season of her family's reality show, Keeping Up With The Kardashians, starting, fans are getting excited to see her pregnancy.
Kardashian first announced her pregnancy just before Christmas, months after the rumor mill started turning that she was expecting. But after that, she took her fans along on the journey on her Instagram account.
She even announced her pregnancy publicly on the social media site, sharing a photo of her growing belly that boyfriend Tristan Thompson was holding.
Now, with the latest season of Keeping Up With The Kardashians starting up, Khloe will be seen on television throughout her pregnancy as well.
The new mom took to her Instagram stories this time to request that followers of the show be kind to her over her "pregnancy lips" that became quite prominent throughout the show.
"I was pregnant during this entire season of KUWTK. Some women get 'pregnancy lips.' I was one of them," she started.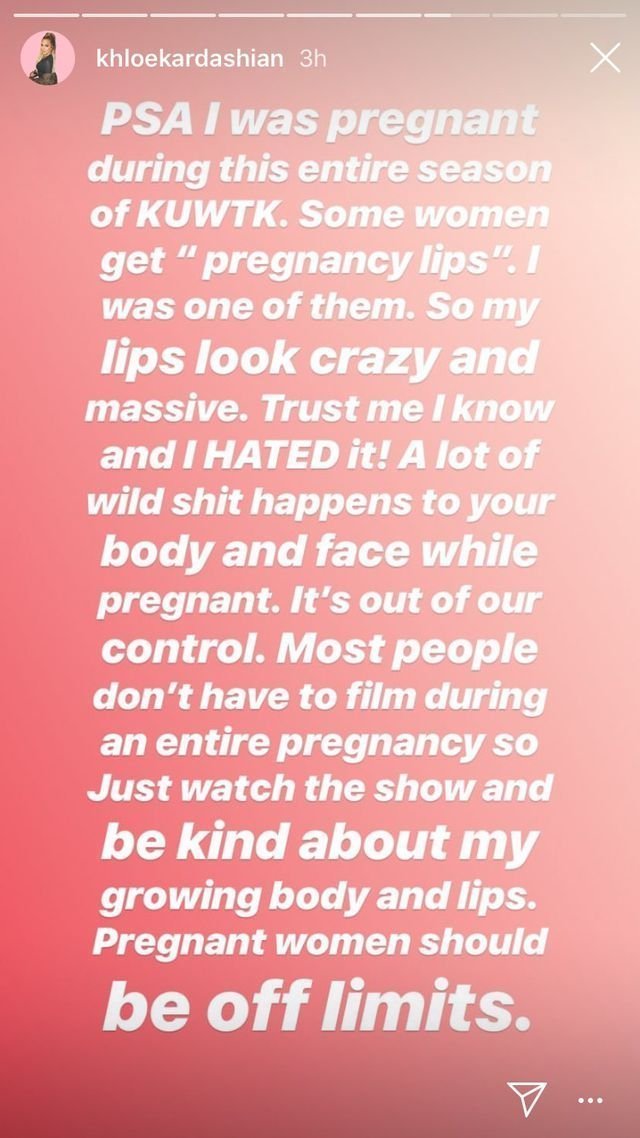 Source: Instagram/ Khloe Kardashian
She finished the post with a plea that "pregnant women should be off limits" of criticism of their bodies during that time, which is a fair request considering everything that happens to a woman when she is preparing to bring life into the world.
Kardashian has been open and honest about the challenges and joys she has faced since welcoming her daughter, and even shared with Us Weekly that she would love to have more children in the future.
"I honestly think I would love to have more kids," she said. "Let my uterus shrink down again! I just don't know if I'm ready to get pregnant again, it's a lot! But I definitely want more kids, I just don't know when it's going to be. I heard you should wait at least a year."
Just days before her daughter was born, news broke that Thompson had been cheating on her during her pregnancy. Despite the scandal, it appears that Kardashian has decided to stick out the relationship.
She has posted plenty of photos of her baby bump, and her little girl, and fans will surely get to see more of both by watching the reality show.
Please fill in your e-mail so we can share with you our top stories!