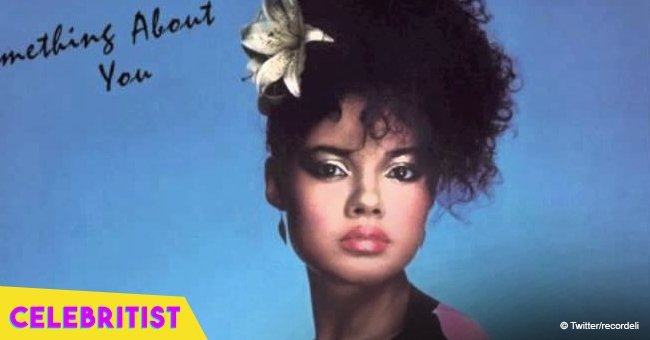 Remember Angela Bofill? Two strokes left her unable to sing but she continues to perform
Angela Bofill was once one of the most successful R&B and jazz singers to grace the music industry. She was at the top of her career in the late '70s, and unfortunately, two strokes took her ability to sing from her.
She's now a 64-years-old lady, and while she's not capable of singing, Angela still takes the stage to entertain the loyal fans that have followed her throughout her entire career, and the new ones she has earned in the last years.
Born to a Cuban Father and a Puerto Rican Mother, Bofill grew up listening to Latin music, but she was also heavily influenced by the African American performers of the time. She studied classical music and was part of a city chorus.
She was a teenager when she started to perform with Ricardo Marrero & the Group and Dance Theater of Harlem. A friend then introduced her to Dave Grusin and Larry Rosen of the jazz label GRP Records, and they produced her first album, "Angie."
The album had a warm welcome among critics and fans, and the singles "This Time I'll Be Sweeter" and "Under the Moon and Over the Sky" entered the music charts for a few weeks. It was her second album, "Angel of the Night," that gave Bofill the public recognition as one of the first Latina singers to appeal to people in the R&B market.
Her next three albums failed to match the success of the second one, but Angela kept on performing across the country, recording albums, and even background chorus for Diana Ross and Kirk Whalum. She was significantly famous in Thailand, where she recorded a live album after realizing the public loved her.
Bofill kept on performing here and there, but in 2006, she suffered a stroke that left paralyzed on her left side. Before she was able to recover fully, she suffered another one in 2007, and this time, she needed physical and speech therapy. Angela lost her ability to talk, walk and naturally, sing.
Her syntax was affected, and even though she's now able to communicate, sometimes she gets stuck or is incapable of finding certain words to complete her sentences.
It was her manager, Rich Engel, who conceived "The Angela Bofill Experience," a live show where Angela gets to be on stage while other singers sing her songs. She usually sits in the background or at a side of the stage, narrating stories from her career and making her fans laugh or get emotional with her broken words.
While is not a conventional arrangement, it gave Angela the opportunity to maintain her music alive and herself busy. These days the shows are not that abundant, but they'll make an appearance here and there whenever Angela is invited to important events or performances.
Please fill in your e-mail so we can share with you our top stories!