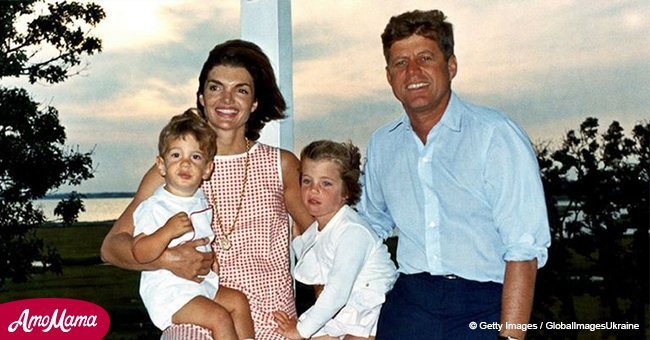 Remember JFK's only grandson? He is all grown up and looks so similar to President

Jack is the only grandson of JFK and the youngest of the three children of Caroline Kennedy and the philosopher Edwin Schlossberg. He was seen giving a speech that, like it or not, was taken as one of his first steps in what appears to be a successful political career.
At 25, Schlossberg has become the spoiled child of the American media. His physical attractiveness, reminiscent of that of his uncle John, has made him one of the most desired young people in the country and his private life has become one of the favorite topics of conversation in America.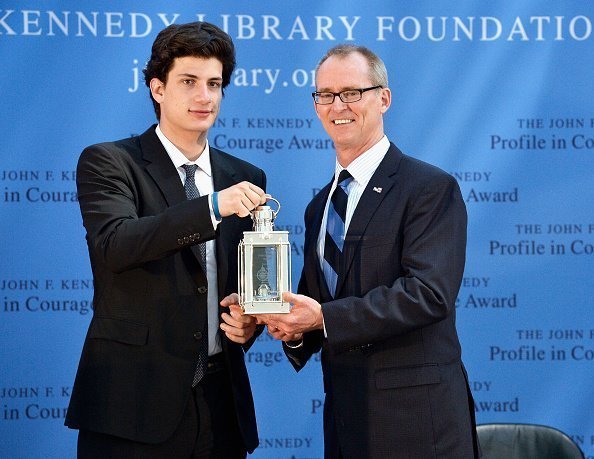 Source: Getty images
Along with his various public appearances, inevitably, articles began to appear in several magazines among other media. They usually talk about his good looks, his intelligence and charisma, and the heritage of beauty and elegance he received from his Grandparents, former President John F. Kennedy and his wife, the unforgettable Jackie.
There's no denying his strong jaw, dark hair and athletic body (often revealed in his private Instagram account) immediately remind us of his missing uncle, John Kennedy Jr.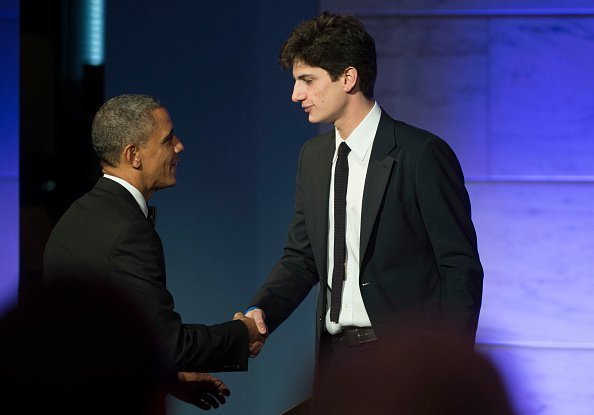 Source: Getty images
Tall, handsome and with the unmistakable Kennedy hair, he is accustomed to speaking in public and accompanying his mother to political and social events. The last event he appeared in was the gala of the Metropolitan Museum of New York, and people were impressed.
Everything seems to point to the fact that he will also make a name for himself in politics, but Jack says he's still looking for a way. In recent months he has written opinion columns for many papers, and wrote a much-commented editorial letter in "The New York Times", defending the memory of his grandfather.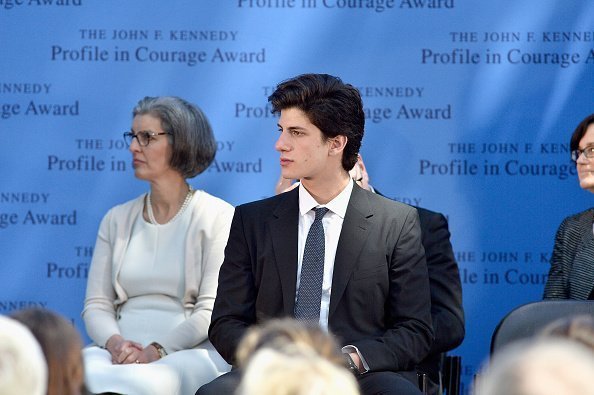 Source: Getty images
For the moment, apart from his political passions, Jack has other interests less altruistic, but much more pleasant. Although he has no girlfriend at the moment, during the Met gala he was photographed and spent a long time with Anna Cleveland, a model who is the daughter of legendary model Pat Cleveland. This sparked all kinds of rumors.
"When I was little, my children wanted to know anecdotes from my childhood, but as they got older they were more interested in my father's political legacy his ideas." This is what Caroline Kennedy explained on TV when talking about the interest of her children towards her grandfather, murdered in 1963 when she was six years old.
His brother, John F. Kennedy Jr., died in an accident, so Rose, Tatiana, and Jack Schlossberg-Kennedy are the only grandchildren of the 35th US President.
Please fill in your e-mail so we can share with you our top stories!