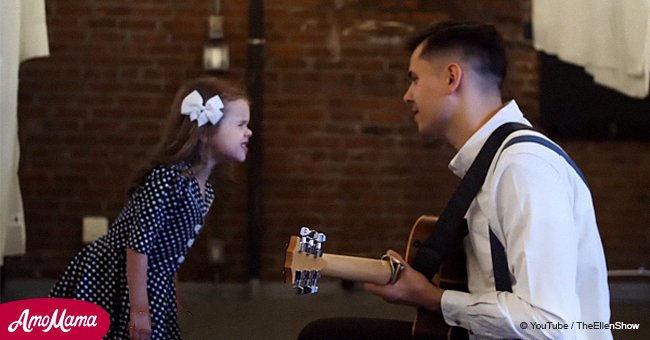 Claire Crosby sings beautiful song with dad and their magnificent duo goes viral
The father-daughter duo Claire and Dave Crosby are a hit on social media with their rendition of "A Million Dreams" going viral.
Their latest video was uploaded by "The Ellen Show" on YouTube in July, garnering over 400,000 views in less than a month on the video-sharing website.
Five-year-old Claire Ryann Crosby is the new singing star on the horizon. Right from the time she was born, her parents have recorded, edited and released her music videos.
The videos became immensely popular and her channel has over 1.2 million subscribers. While all her previous videos have gone viral, her recent video with her father, Dave, is a class apart.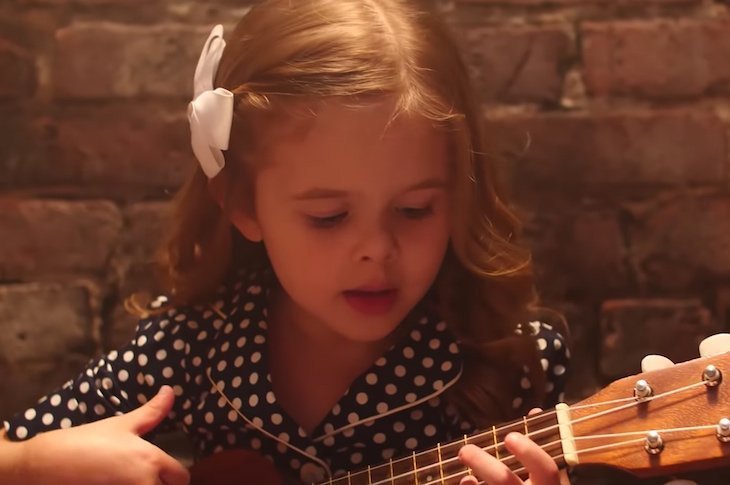 Source: YouTube / TheEllenShow
The little one seems content in front of a camera and performs the song as comfortably as a seasoned artist.
Her parents have watched musicals with her ever since she was a baby; they also sang to her and learned to play new musical instruments, GeekWire reported.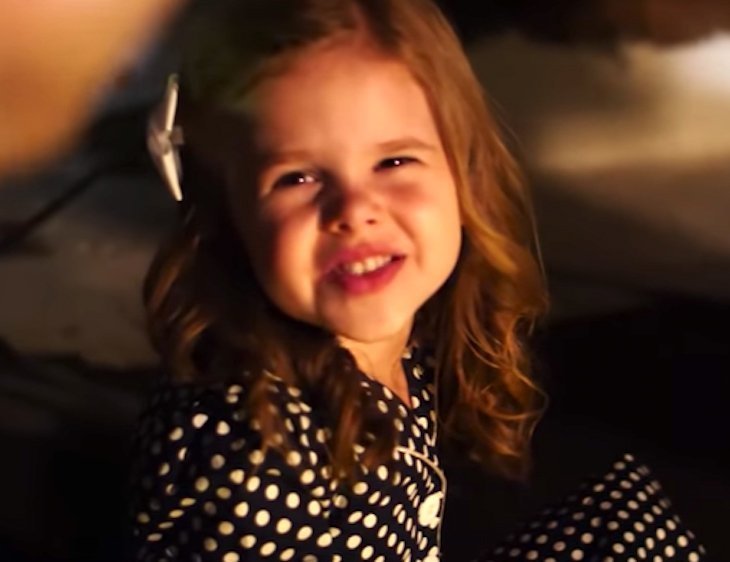 Source: YouTube / TheEllenShow
While music was a significant part of her parents' life even before she was born, the passion has continued; so much so that their daughter has grown up singing beautifully.
Claire achieved fame as a YouTube star with her talent and has even appeared on shows including "The Voice," and "Good Morning Britain."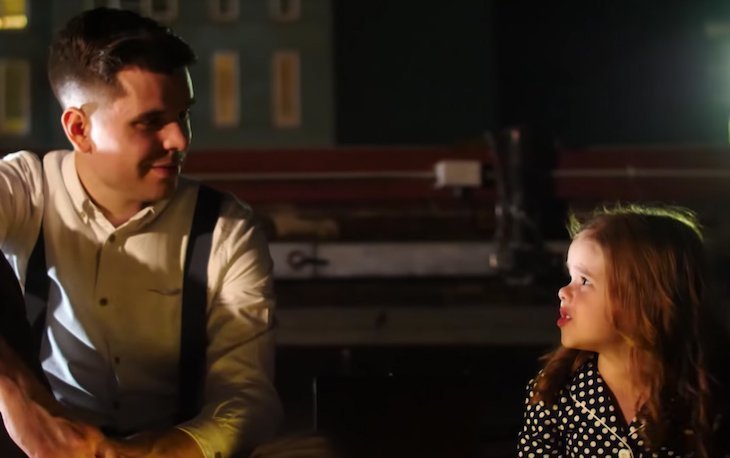 Source: YouTube / TheEllenShow
Dave admitted that Claire's popularity has brought with it a lot of chaos, but he is elated to be a part of it. The proud father said:
"I thought, 'This is awesome, I'm gonna start a YouTube channel with my daughter.' Our first video goes viral. I just posted it on my Facebook wall, and we had this crazy experience - she goes on some talk shows and all that stuff, and basically our YouTube channel is born."
The family launched the channel more than two years ago, and her first video was viewed more than 16 million times. The total views on the channel have been over 200 million so far.
The biggest viral video on their channel was when she sang "You've Got a Friend in Me" with her father earlier this year. Their performance received over 20 million views.
The little girl has appeared on "The Ellen DeGeneres Show" at least five times and is also working in Hollywood on her first film, the remake of "The Little Mermaid," set to premiere later this month.
Please fill in your e-mail so we can share with you our top stories!