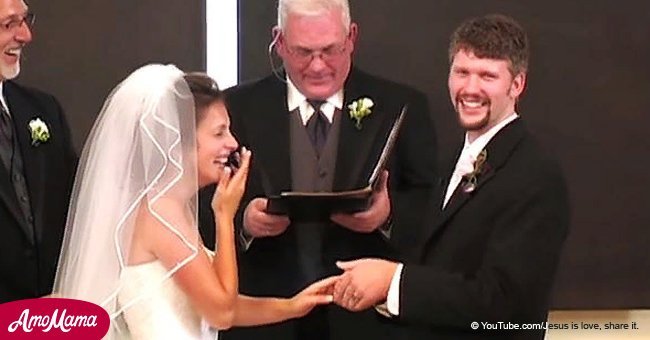 Man stands at the altar and his soon-to-be bride starts laughing hysterically (video)
A wedding is the biggest day in a couple's life together. Months of meticulous planning and plenty of dollars go into the special occasion, and everyone hopes that things go off without a hitch.
More often than not, things tend to go skew. Sometimes it's something small that goes wrong, like the bride forgetting to take her custom undies or touch-up lipstick with them. Sometimes things go very wrong, like flowers not being delivered on time.
And sometimes they go wrong in a hilariously funny way, that the couple decides to take in their stride.
One couple were up at the altar, ready to say their vows adn exchange rings. The bride, Melissa, looked utterly stunning in a strapless sweetheart neckline gown, with her hair piled in an elegant updo and a veil hanging down her back.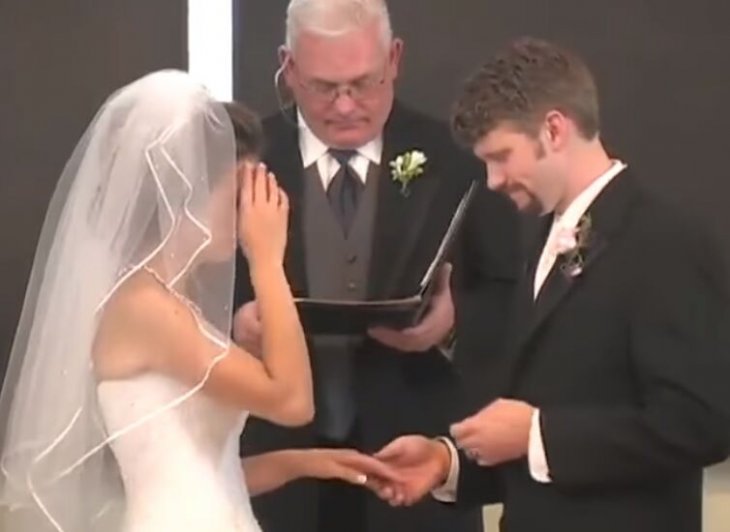 Source: YouTube/Jesus is love, share it
The groom, Andrew, looked dapper in his suit with a pink boutonnière pinned to his chest.
Things started to unravel when Andrew went to place the ring on his new bride's finger, with him first putting it on wrong. Then he had to say his vows.
The minister gave him his lines, and he repeated. That is, until he said "to be my waffely wedded wife."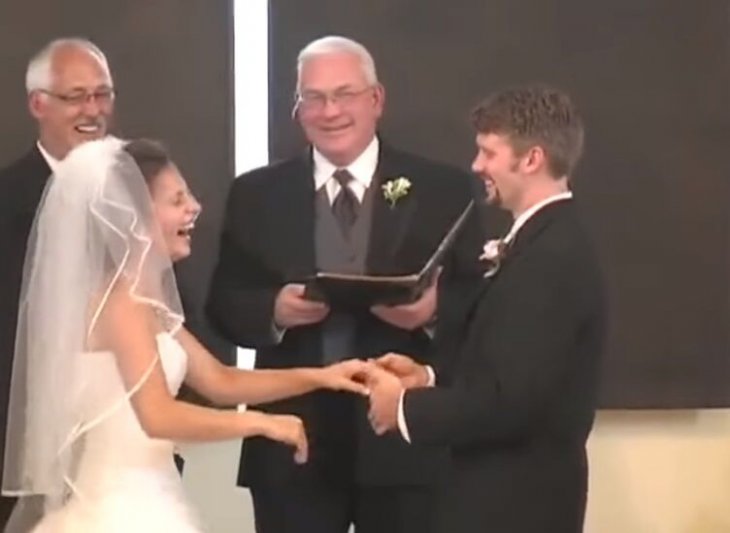 Source: YouTube/Jesus is love, share it
He quickly added to the giggles that ensued, laughing at himself before adding "and pancakey."
Melissa, meanwhile, was absolutely unable to contain herself, and started screaming with laughter at her husband's gaffe. She became so hysterical with laughter that she needed to lean on his chest to stay upright, while the minister offered to "take a recess."
And while she tried repeatedly to calm herself, he confessed to the watching congregation that he had been terrified of having to say his vows his whole life.
Presumably, the couple were able to eventually get their vows out and be declared husband and wife, with a very happy start to their marriage.
Please fill in your e-mail so we can share with you our top stories!