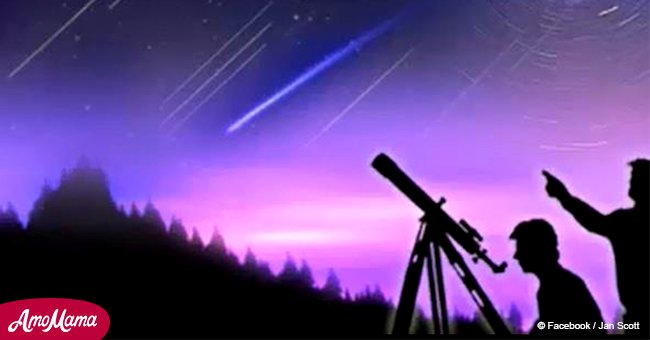 Here's how to see the amazing Perseid Meteor Shower in August 2018
The annual meteor shower is set to take place this weekend, just weeks after the longest lunar eclipse of the century made its appearance with an enormous blood moon.
The Perseid meteor shower, which takes place every year between July 17 and August 24, is set to peak on August 11 and 12. With the new moon, the visibility will be excellent, and those in the Northern Hemisphere will have prime viewing location.
It is considered to be one of the brightest and most active meteor showers on the calendar, according to Weather.com, with approximately 60 shooting stars visible per hour at the peak.
All that stargazers need to is head outside during the darkest hours, and tilt the chins upwards to behold the sky.
When to view the meteor showers
The showers are expected to be at their best from midnight onwards. While the average shooting stars to be seen per hour tends to be around 60-70 per hour, in some years viewers have reported seeing up to 150 per hour.
Astronomers have marked the dates as Saturday and Sunday, with a possibility to still see the last remnants on Monday night.
NASA meteor expert has advised viewers in the United States that the best show will take place on Sunday night.
How to view the meteor showers
Even without high-tech cameras and telescopes, the meteor shower will be easily visible, but the stargazing equipment will certainly enhance the view.
The best viewing will be in more rural areas where there is less light pollution, so heading out to the countryside for the show would be best for city dwellers.
Why the Perseids meteor shower?
The phenomenon was named after the area in the sky where they appear to have originated, the Perseus constellation. It is important to note that the shooting stars can appear from anywhere.
What causes the meteor shower?
The phenomenon is caused by Earth passing through the remnants of the comet Swift-Tuttle's debris. When he debris passes through the Earth's atmosphere it evaporates, causing the spectacular show.
The comet was first discovered in 1862, but last passed close by Earth in 1992, leaving the planet in the debris zone for weeks afterwards.
Please fill in your e-mail so we can share with you our top stories!