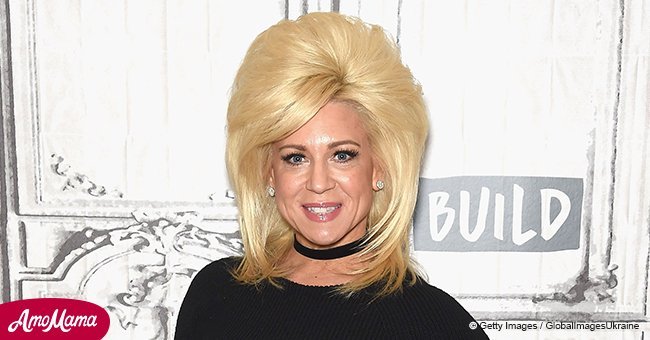 Radar Online: Theresa Caputo's ex-client's confession about medium's fake 'readings'

Several critics agree to share the tricks used by the medium to convince people of their supposed powers.
In her successful reality show, Theresa Caputo charms her fans with her big blond hair and bubbly personality, but she really captivates them with her self-proclaimed gift to communicate with her dead relatives and their deceased loved ones.
According to her detractors, Theresa Caputo uses a technique called "cold reading". By doing so, it is possible to convince people that we know more about them than is plausible.
It is known that a resident of Long Island revealed that despite spending six hours filming a segment for an episode of season 6 of Theresa Caputo's series, she does not believe Theresa is a medium at all. She went on to say that while Caputo claims to have no prior knowledge of the lives of his clients, one of the aides of the self-proclaimed psychic questioned her about her late husband.
The woman, who decided to hide her name to avoid any legal consequences that this might have. "She did not hit on anything surprising and became very agitated and angry when I shut her down. I refused to fake it and cry 'Oh my God, you're right!' "This is what this person told Radar Online.
Theresa is being investigated by Ron Tebo, creator of the SciFake.com page. Tebo, says he has been speaking privately with Caputo's clients and associates for more than a year, says the reality star uses old-school psychic techniques, such as cold reading or analyzing a person's body language, Clothing, speech and other initial impressions to make a high probability conjecture of a subject and shotgunning or ask a vague question to a large audience to have a greater chance of a positive response.
Despite the fraud and the lack of ethics of Caputo, its program continues to have a high level of the audience. She gives local consultations, in addition to a national tour where she performs her live acts.
Please fill in your e-mail so we can share with you our top stories!