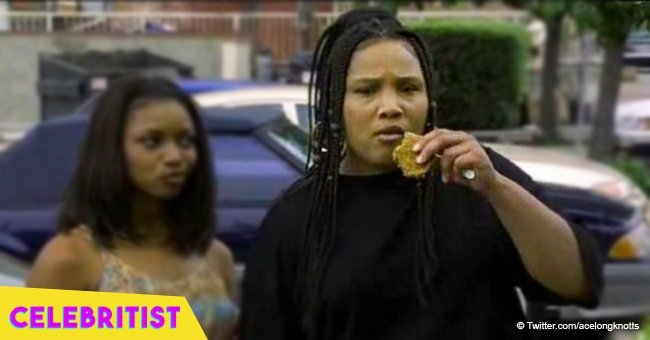 Remember Baby D from 'Friday'? She is 49 and recently had some health problems
- The 49-year-old female rapper has kept a low profile after being diagnosed with an undisclosed, serious disease.
- She was hospitalized and communicated with her fans via social media.
Celebritist learned that Baby D from Friday, better known as Lady of Rage, was hospitalized early in the year due to having an undisclosed, serious disease.
We bring you this news report on the status of Lady of Rage's health with the help of an article published by I Love Old School Music.
Robin Yvette Allen, perhaps better known for using the stage name The Lady of Rage, is a 49-year-old rapper, actress, and singer from Farmville, Virginia.
She started her career in the late '80s and became a widely known figure in the hip-hop industry after being featured in collaborations with big-time rappers such as Dr. Dre and Snoop Dogg.
The Lady of Rage is regarded as being very skillful as an MC and usually writes very impactful lyrics.
Lady of Rage is also known for being featured in the 2000 film 'Next Friday' where she portrayed the role of Baby D in the wildly successful comedy.
She has been staying away from the spotlight due to having a major, serious disease.
There haven't been any reports on what she's suffering from or if she's better, but the rapper did take to social media to share a touching message thanking her fans for all the well wishes:
'I just want to thank everyone who has been showing me an overwhelming amount of love, support, prayers, visits, phone calls, well wishes. It means so much... I never knew so many people cared.'
We hope the talented rapper has made a complete recovery.
What do you think about Lady of Rage having an undisclosed disease?
Source:
Please fill in your e-mail so we can share with you our top stories!