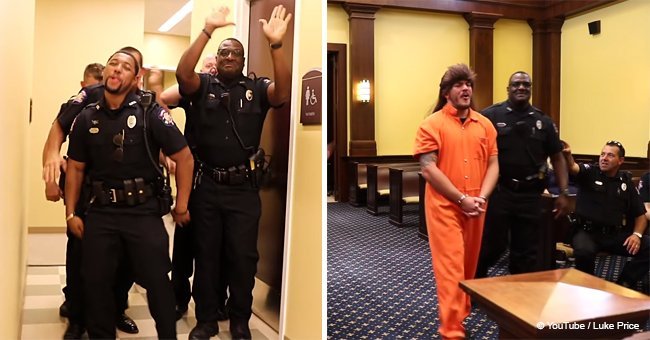 Corinth police department's hilarious lip-sync challenge video goes viral
The latest police department in the US to join the lip-sync battle is from Corinth Police Department who lip-synced to a variety of tracks, from "Superstitious" to Justin Beiber's "Sorry."
In a video uploaded on July 18, 2018, on YouTube by Luke Price, the "filmmaker," the officers in Corinth, Mississippi, took the challenge to a who new level.
The Corinth Police Department has not just lip-synced to random songs, but the video has a story to it.
Read more on our Twitter account @amomama_usa
It tells the story of a crime, from the moment a couple of officers get a call from dispatch to the point when the accused is prosecuted in a courtroom.
The epic lip-sync battle has everyone playing a part in the story including the parts of the dispatcher, convict, and the judge.
It begins when two officers receive a call from the dispatch team informing them about a shoplifting incident.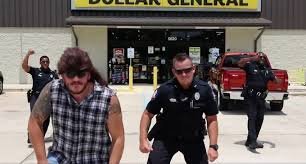 Source: YouTube / Like Price
The video starts off with the police officers lip-syncing the song "Superstitious" by Stevie Wonder when they arrive at the location of the crime, which is a general store.
The song then changes to MC Hammer's "U can't touch this," when the criminal tries to escape from the cops. When the team catches the criminal, they lip-sync to Queen's "Another One Bites the Dust."
Other tracks that have been used in the video are Usher's "Yeah" and Justin Beiber's "Sorry." The video ends with the team of police officers, dispatcher and the criminal all lip-syncing to Journey's "Don't Stop Believing."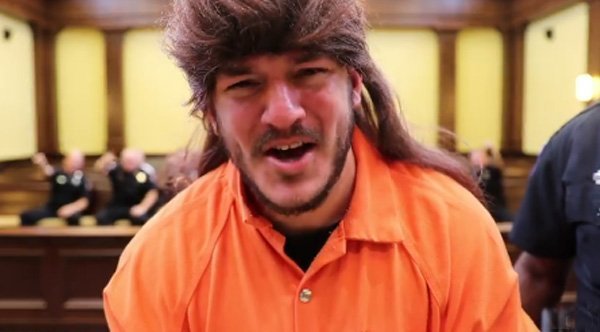 Source: YouTube / Like Price
The police department dedicated their video to the US soldiers posted overseas. The dedication reads, "In honor of our brothers serving overseas."
The Corinth Police department's lip-sync battle video has become viral and has gained a lot of attention on different social media platforms like Youtube and Facebook.
The video garnered over 6.5 million views on Facebook with over 105,000 likes, 16,000 comments, and more than 183,000 shares.
They have passed on the challenge to the Alcorn County Sheriff's Department.
Various police departments across the country have been posting videos featuring their officers dancing to popular songs.
According to ABC News, the trend began after a video posted on June 19, 2018, by Alexander Mena, a deputy in Bexar County, Texas.
The department posted the video on Facebook, and it has garnered over 1.5 million views so far.
Please fill in your e-mail so we can share with you our top stories!