Samuel Jackson's wife of 38 years stuns in black & white summer outfit while on yacht 
Samuel Jackson is on vacation with his wife of 38 years and a photo from their romantic trip reveals the special bond they both share. In the picture, Samuel is leaning on his stunning wife, much as he has throughout their marriage especially during his days of drug addiction. 
Not many Hollywood stars can boast of a longstanding marriage. In fact, only a handful have survived more than two decades with only one spouse. But Samuel Jackson, who also reigns as the actor with the highest gross of his films combined can lay claim on being one of the most reliable husbands because he's been married for 38 years.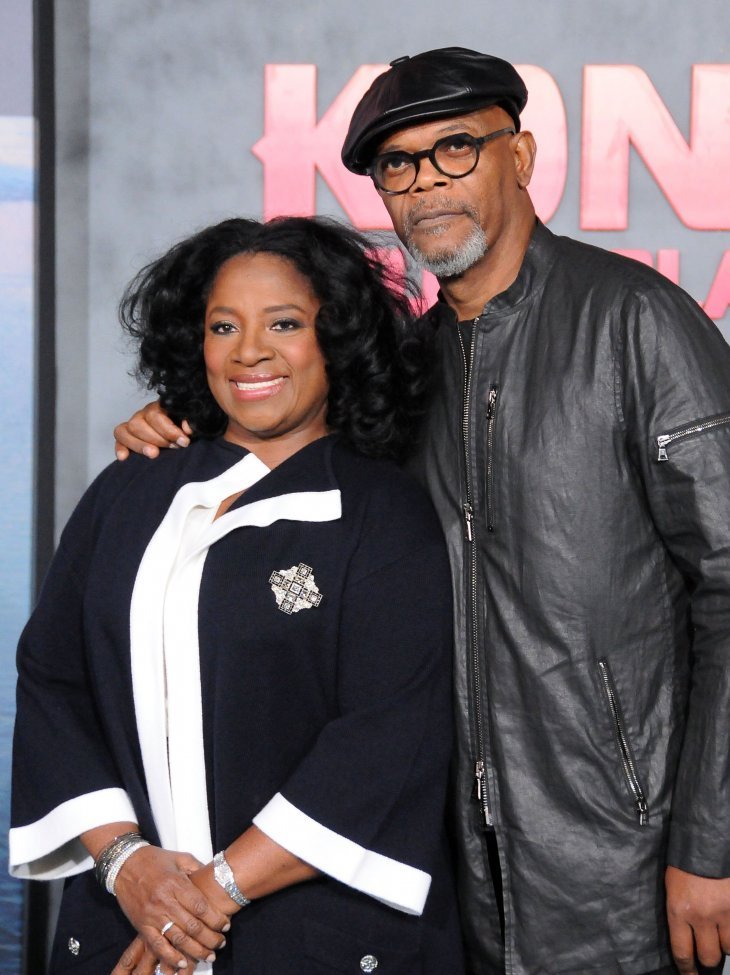 A recent photo of Samuel and his wife LaTanya Richardson cruising on a boat during a vacation is giving fans some serious marriage goals. Aside from the fact that the couple looked good individually, they appeared to be comfortably happy together. In the photo shared by LaTanya, they were joined by another couple as they sailed along silent waters surrounded by giant rock formations. 
"Cruising on the tender in boat drag No Cares", LaTanya wrote in her caption, to perfectly describe their captured moment. 
The couple wore printed outfits for their relaxing trip. LaTanya stunned in a long and loose black-and-white printed dress and fashioned a hat with it. Her husband wore a colorfully printed shirt and matching shorts that exuded a summer vibe. Samuel leaned casually against his wife, a telling sign of the dynamics of their marriage through the years. 
Samuel never kept it a secret that his wife was his greatest source of strength and support especially during the lowest point of his life when he was deep into his drug addiction. During his acceptance speech receiving the Lifetime Achievement Award at the 2016 BET Awards, he thanked his wife and their daughter, Zoe, 35, who challenged him regularly and became his "foundation and support."  
Zoe was only eight years old when Samuel had what he called a "crack-induced" meltdown. His wife discovered him passed out on their kitchen floor surrounded by his drug paraphernalia. The following day, he entered rehab. 
It took a while for the 68-year-old to realize the consequences of his addiction because he was functioning well as an actor despite it. However, he revealed it was his wife who convinced him that getting clean would do more wonders for his career. And she was right. The best roles in his career came after he emerged from rehab. 
"It wasn't until I got sober that I knew fully what she meant. Before, I used to do stuff on stage and kinda look for the reaction from the audience — 'Aha! I got 'em good that time!' And once I was able to ignore that, and focus on the relationships with the people I was onstage with, I was finally able to blossom into whatever I might think I am now."
Samuel and LaTanya, 67, met while they were still in college and up to this day, the actor is proud of the fact that they still have a "special bond." During his interview promoting his film 'The Hitman's Bodyguard' in August 2017, Samuel said he and his wife knew they were built to last. 
"We actually thought we were going to be the black Liz Taylor and Richard Burton, but we were going to stay together! She's had a good career. I've had a good career. So it's worked."