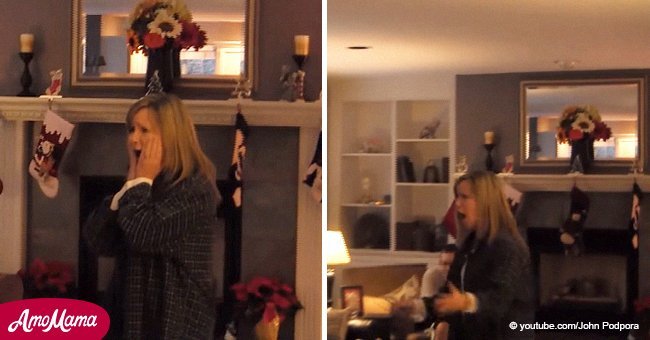 Sailor makes mother cry on her 50th birthday (video)
Although the mother had an inkling of the possibility of her son's arrival on her birthday, she was shocked to see him.
Logan joined the Navy last year and was sent to school in Florida for the previous ten months in Florida. He told his mother that he was not able to get leave for Christmas.
He promised her that he would visit the family for one week sometime after Christmas. His mother was slightly disappointed and sad since her 50th birthday was five days before Christmas.
She wanted Logan to be present while she celebrated her milestone. She accepted the situation anyway and continued her routine as usual ready to celebrate her 50th birthday with the rest of the family.
Read similar heartwarming stories on our Twitter account @amomama_usa.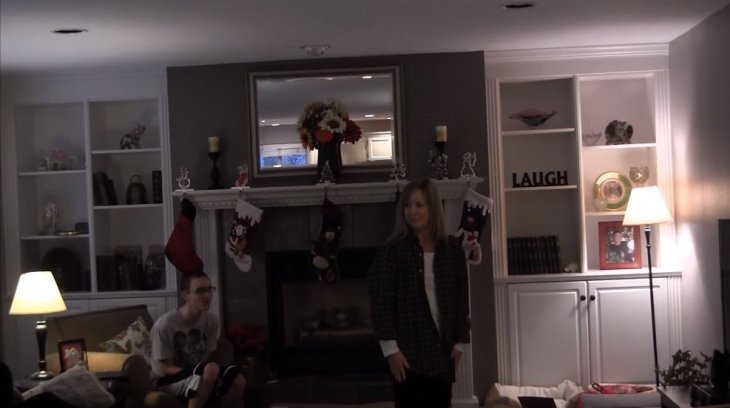 Source: Youtube
Logan's mother was not aware that he was granted a leave of 15 days. Logan's brother picked him up from the airport and asked him to hide in the garage.
During the celebrations, he told their mother that he had a surprise gift for her. The family blindfolded her and took her to the living room. Logan's brother captured the whole episode on camera and uploaded it on Youtube.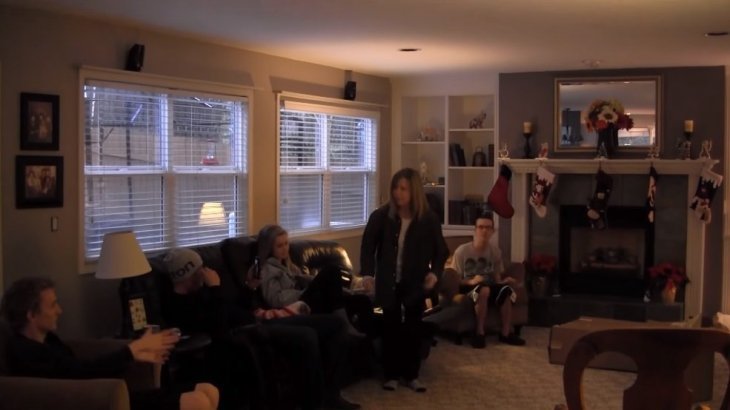 Source: Youtube
Meanwhile, Logan entered the house and sat at the breakfast news without his mother or sister noticing.
When she opened her eyes, she saw a big box. She opened the box and found another small box that contained a letter. The letter said that to get her birthday gift, she had to look closely.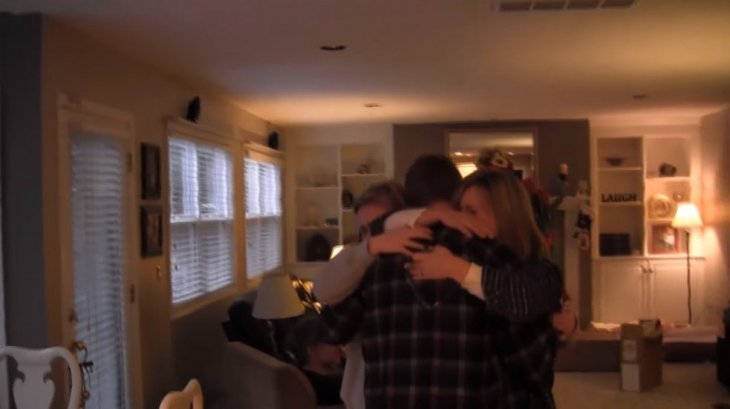 Source: Youtube
Logan's mother looked around carefully and even through all the paper stuffing inside the box. She could not figure it out, so, she gave up and sat on the sofa.
She was told that she needed to "actively" look around for her gift. Logan's mother got up and started to scan the rooms and suddenly noticed her son.
On seeing Logan sitting at the breakfast table with a bouquet for her, she couldn't help herself but let a shriek out. She started to cry as she hugged her son. Even Logan's sister was surprised and hugged him.
Logan wished his mother a happy birthday and gave her another surprise. She thought that Logan would return after a week, but he confirmed that he would be staying with the family for two whole weeks.
Logan's mother was delighted and hugged him again. She admitted that although she thought it'd be nice to have Logan for the celebration, she did not expect him to be there. She was pleasantly surprised.
The family's dog, Ollie, was not aware of Logan's arrival because he would've spoilt the plan. When he was brought into the room, Ollie couldn't hide his excitement and jumped all over in joy as seen in the video.
Please fill in your e-mail so we can share with you our top stories!