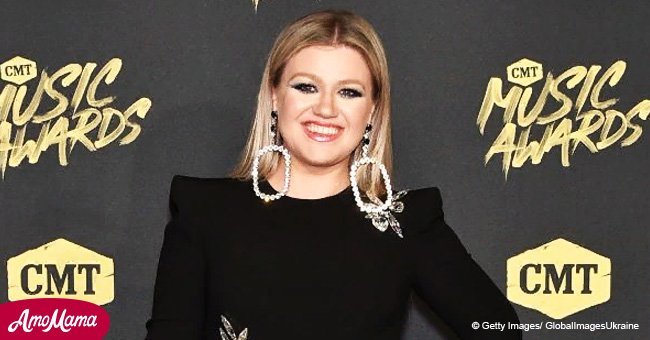 Kelly Clarkson jokingly reveals the 'secret' to her weight loss
Amid much media attention about Kelly Clarkson's surprising weight loss, the 'American Idol' star made a hilarious comment on the reason behind her weight-loss.
During a press conference about the season finale of The Voice, Clarkson answered candidly to a fitness-related question raised by Sophie Schillaci, a journalist for ET.
Clarkson didn't think twice about explaining that the credit for her slimmer and fitter look went to her team, who worked tirelessly to give her a perfect appearance. She termed her team as her 'glam squad.'
She then went on to hilariously compare her glam squad with the fictitious character, Harry Potter.
Follow us on Twitter to learn more.
"I have to shout out my whole glam squad," Clarkson told ET during the press conference. "I literally hired Harry Potter and SPANX, it's all like a sausage."
The 36-year-old star's one of the recent performances came during Billboard Music Awards when she hosted the evening amid an audience full of Hollywood stars and celebrities.
She stole the limelight not just with her stage presence but also by flaunting gorgeous dresses and fashion statement.
In a black gown designed by Christian Siriano, Clarkson sizzled the red carpet as well as the entire event. Her dress featured a bold deep slit on the left, revealing her toned thigh, which further added to her fashion quotient.
With a glossy black belt and an abstract neckline with skin-fitting full sleeves, her outfit completed her glamorous look and gave her a unique presence.
Although she has lost weight in the recent times, Clarkson has never been shy about accepting her body image in the past.
She has always been proud of her figure irrespective of her weight and size and has even celebrated it in the past, calling herself a 'pot full of grits,' in one of her songs titled Whole Lotta Women.
Clarkson also told Daily Mail last year that people tend to give too much importance to physical appearance, which she believes is plain wrong. Many people look up to her for confidence, she further admitted.
She explained how people often credit her for giving them the confidence to be in their own skin because of her positive body image.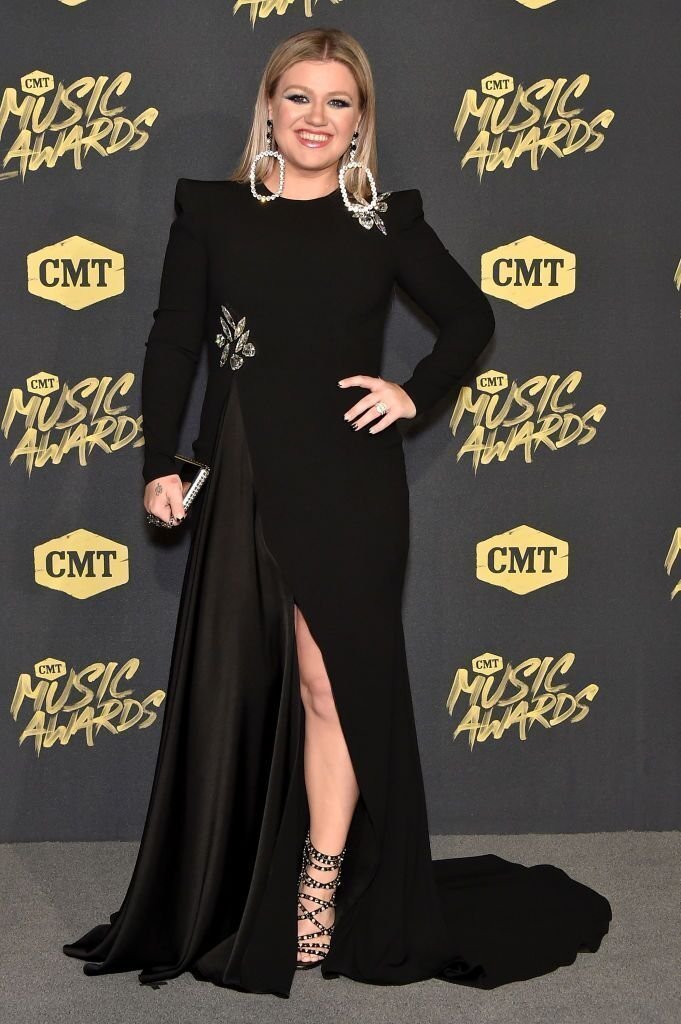 Source: Getty Images
Meanwhile, a source close to Clarkson told Hollywood Life exclusively some inside information about the singer's diet plan that has been an important part of her weight loss regime.
The source told the online news outlet that Clarkson has been following a simple diet plan to lose weight. "She has cut out a significant amount of sugar from her diet and increased her vegetable intake," the source confirmed.
Besides these, she has also been focusing on portion control and lean proteins including chicken and fish. She has also quit drinking soda and takes a salad for lunch.
Please fill in your e-mail so we can share with you our top stories!