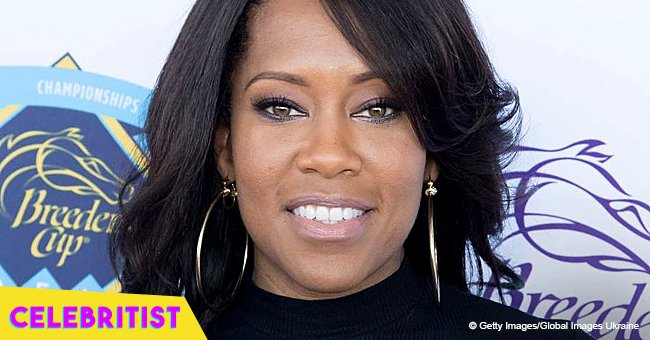 Regina King's grown-up son shows off his acting skills, crying in recent video
Even though he prefers to live out of the spotlight, Ian Alexander Jr. seems to have inherited his mother's talent for acting, as revealed on a video he recently posted on Instagram.
The 22-years-old handsome young man is the product of Regina King's marriage to former Warner Bros. vice-president Ian Alexander. They married in 1997 after dating for quite some time, but King filed for divorce ten years later after discovering the man had allegedly cheated on her.
Their son was still in high school at the time, which pushed Regina to try and move past her differences with Alexander to raise Ian in a peaceful and full of love environment.
The young man looks happy with his life these days, he works as a DJ under the name "Gnarlee Buttercreem Wrist," and he seems to have inherited his mother's great sense of humor and talent for acting, too.
In a recent video posted to his Instagram account, Ian is seen fake crying as he tells the camera:
"Hey bro, I just a really sad movie…I ain't no [expletive] though, you know what I'm saying?"
"The videos that I find in my phone are art," he wrote in the caption, earning some comments from friends laughing about his shenanigans.
In her most recent book, "He Never Came Home: Interviews, Stories, and Essays from Daughters on Life Without Their Fathers," King opened about her divorce and the process of getting to rebuild a friendship with her ex.
An excerpt of her essay about family, published on Essence, reads:
"It's kind of crazy to think that I've now been divorced longer than I was married, but I appreciate the journey because it brought my ex and I back to a friendship that helped us become great co-parents."
And continues:
"Ian's in college now, and I know how much he appreciates us for making the effort because he remembers when things were not so good. I'm just glad that we all made it to the other side. We've redefined what it means to be a family, our family, and we're all better for it."
Regina seems to have an incredible relationship with her son, and they're so close that people often confuse Ian as Regina's lover.
Please fill in your e-mail so we can share with you our top stories!