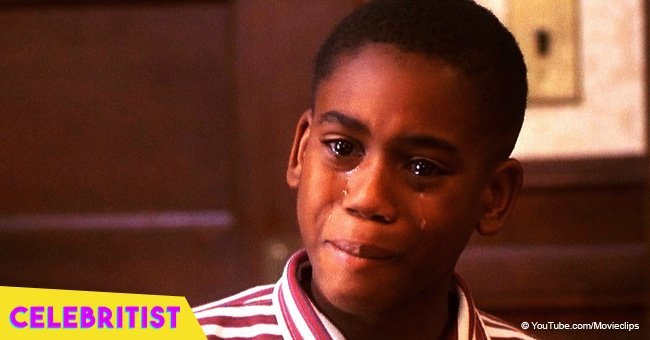 Remember little Ahmad from 'Soul Food'? He's now 34 and looks completely different
Brandon Hammond is now 34-year-old and has moved from the cute little boy to a handsome man. Little Ahmad has not been seen on the screen since his last appearance in 2006.
Brandon Hammond started his career in the entertainment industry at 7. He got several roles in films like "Menace II Society," "Strange Days," "Waiting to Exhale," "The Fan," and "Mars Attacks!," usually giving life to the son of one of the characters. He also appeared on "Space Jam" as 10-year-old Michael Jordan.
He mainly won the audiences over in 1997 when he starred in "Soul Food" as Vivica A. Fox's bright-eyed son and Big Momma's favorite grandson, Ahmad, who only wanted to see his family get back together.
While he has grown up, Hammond is still mostly remembered for his role in the film. So, speaking with Essence three years ago, the film-graduate revealed what he believes happened to little Ahmad in the future after the movie. He said:
"Ahmad was 10 in the film and he would be 25 today… Ahmad played basketball and played sports. If he wasn't playing ball or something like that he would be honoring Big Momma or his mom in some way. He might be doing what I'm doing. He might be a writer or doing something creative. But if he wasn't playing basketball he would definitely have his degree and make his mom proud and Big Momma proud."
Hammond's last appearance on screen was in the 2006 short film "Summer Blame." He revealed in the same interview that these days he feels more comfortable behind the lens, writing or producing.
He is not married nor has any kids. But it seems like there's a special lady in his life, as he has shared several pics with her on his Instagram account, praising her beauty and calling her "babe."
On his last birthday, the handsome man gave fans an incredible surprise by sharing a photo with Vivica A. Fox, proving that after all these years, they still have an incredible relationship.
"I've, literally, known @msvfoxsince I was 11 years old and she's as special to me 23 years later as she was then. Thank you for another year taking time out of your schedule to make my b'day a special one. I appreciate and love you very much!"
While he didn't grow up in the spotlight, Hammond also didn't follow the pattern of child actors that get lost on the way and become tragic stories before even reaching their forties.
Please fill in your e-mail so we can share with you our top stories!