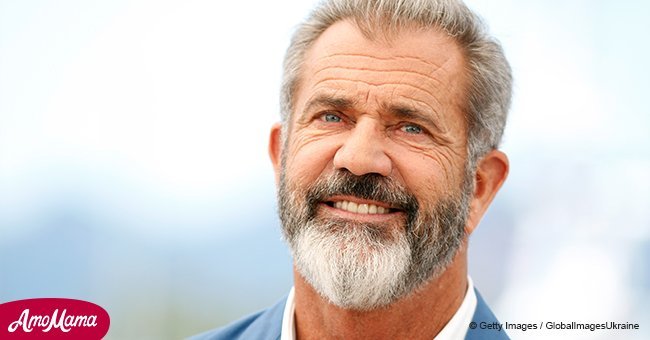 Mel Gibson's son is 28 and he is the exact copy of his father
The American actor and filmmaker has one son who seems to have wholeheartedly followed in his hallowed Hollywood footsteps, and he even bares a stark resemblance to his famous father.
Mel Gibson appeared on the red carpet along with his 28-year-old look-alike son Milo Gibson in September 2016 for the premiere of their film, Hacksaw Ridge. People were surprised by just how much the then-twenty-six-year-old looked like his father.
Aside from Milo, the director has eight other children after welcoming a baby with his current girlfriend Rosalind Ross in February 2017.
Hacksaw Ridge was Mel's directorial return, and his son had a small role in the motion picture. The pair appeared to have enjoyed working together on the film, and they were all smiles while walking the red carpet together.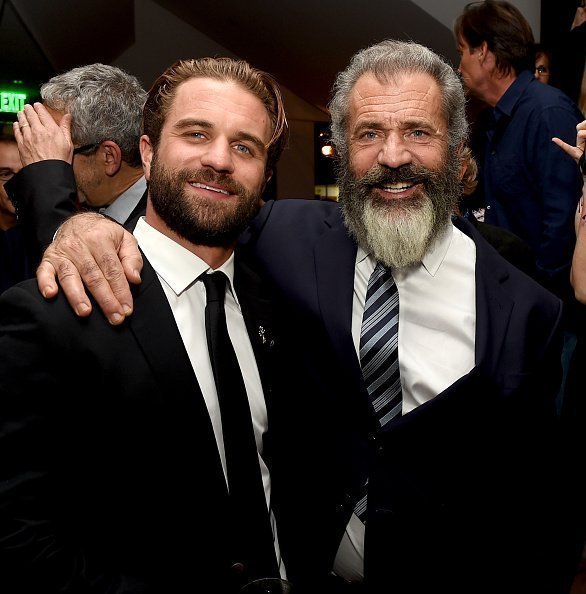 Source: Getty Images
The pair looked dapper in their black suits, with Milo wearing a black tie to his father's silver and black striped tie. The proud papa stood with his arm around his son's shoulder, and aside from the wrinkles and the grey in Mel's hair, the pair looked almost identical.
Milo has certainly inherited his father's piercing blue eyes and his nose, and even seems to have inherited the same hairstyle and bushy beard. The pair looked relaxed as they basked in the glory of their success.
The film is based on the true story of conscientious objector Desmond Doss, who saved 75 men in the Japanese prefecture of Okinawa in World War II, without ever firing a gun.
In the meantime, Milo has been raking in the acting credits. In 2017, he starred in two more films, The Tribes of Palos Verdes, and played the role of Al Capone in Gangster Land.
Milo also has three films still scheduled for release in 2018: Breaking & Exiting, All The Devil's Men, and Hurricane. He already has Brother's Keeper lined up for 2019.
Before he decided to take up a career in acting, Milo was a private massage therapist.
Speaking to People Magazine, he confessed that it had been a difficult decision to pursue a career in acting after turning his back on that passion for so many years.
"It's very scary to make that change. But one day it hit me that I don't want to turn 50 and regret not trying something I have a passion for."
Milo is the sixth child that Gibson had with his ex-wife, Robyn Denise Moore. The couple had seven children together before parting ways in 2011.
Mel also has a child with Oksana Grigorieva, eight-year-old daughter Lucia. The pair's relationship also didn't last long. In 2016, he shared that he and girlfriend Rosalind Ross were expecting their first child together.
In February 2017, they welcomed a baby boy, who they named Lars, and the couple were delighted to introduce him to the world in a tuxedo when he was just two weeks old. On that occasion, Mel and Ross walked the red carpet, with a photo of the baby on a phone.
Mel was absolutely gushing after his son's birth, sharing that he was doing well.
"He great, he's growing, he's eating like a little pig and is doing just great. He even smiles. Two weeks old, he has a grin going, so something's funny — I don't know what," he told Daily Mail.
The couple chose to keep their pregnancy and the birth of their child relatively private, and haven't shared much about him since either.
The director might have faced a lot of controversy in his life, but his children have always been a source of joy for him.
Please fill in your e-mail so we can share with you our top stories!