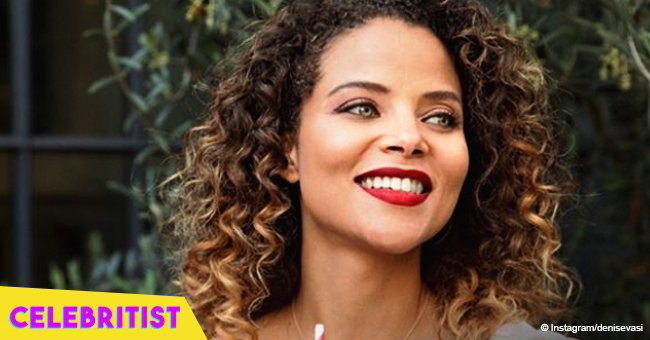 'Single Ladies' star Denise Vasi melts heart with little daughter in matching white dresses
"Single Ladies" star Denise Vasi shares a new photo with her adorable daughter Lennox Mae Mandler. The mother-and-daughter duo sported matching white dresses in their shoot.
Denise and her husband Anthony Mandler welcomed their daughter back in 2015 by way of natural birth. The actress made sure to share a bit of her experience with her fans, trying to explain her choice of having a natural birth at home.
""During my pregnancy many people questioned my choice to have a natural birth at home. However, for my husband and me there was never a question on how we wanted to experience the greatest gift life has to offer. What was important for US was that our child's birth was to be intimate and drug free."
She then proceeded to talk about how labor was for her, telling her fans how she thought she couldn't do it at first.
"There were moments I didn't think I could do it. BUT I DID! I trusted my body & my baby & it was SO worth it! I am grateful for my husband, my amazing doula and my mom who 'kept my head in the game.' On 2/2 our daughter, Lennox Mae Mandler was 'born in the caul-' something that is extremely rare and special. She came with so much power, spirit, and intensity. She also came so fast that Daddy delivered his little girl."
Proud dad Anthony also made sure to share his happiness with the rest of the world saying how much of a force it was to have Lennox with them.
"With the force and spirit of something much great then us, our daughter Lennox Mae came into the world on 2/2. My wife @denisevasi is forever my hero. I love u."
Now that Lennox is much older, she and her mom can now sport matching outfits and do as many photo shoots as they want while looking cute as can be.
Please fill in your e-mail so we can share with you our top stories!