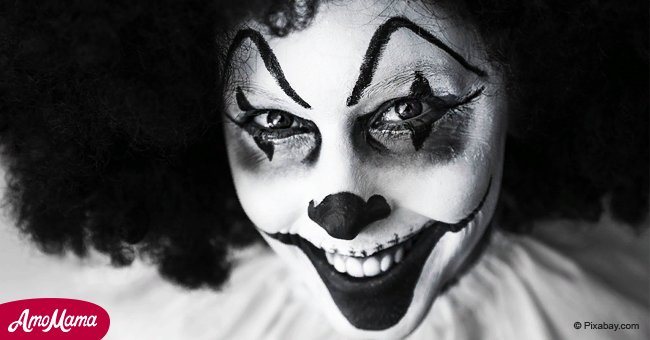 Scared of clowns? Here's why, according to psychologists
Fear of clowns nowadays has something to do with clowns being the subject of horror stories, according to psychologists.
However, research also showed that very few children liked clowns when they saw them in hospitals.
Children's wards are often covered with pictures of clowns. But instead of bringing joy or comfort, these images might have the opposite effect.
Researchers from the University of Sheffield, led by Dr. Penny Curtis from the School of Nursing and Midwifery, have found that images of clowns frighten rather than comfort children in hospital.
Follow us on our Twitter account @amomama_usa to learn more.
The conclusion was drawn after doing a survey of more than 250 children aged between 4 and 16. All of the respondents disliked clowns as part of hospital decor, with even the oldest children finding them scary.
The research was done to find ways to improve hospital design for children.
"As adults, we make assumptions about what works for children. We found that clowns are universally disliked by children. Some of them frightening and unknowable," said Dr. Curtis, a senior lecturer at the University of Sheffield.
Reported in Nursing Standard magazine, the findings highlighted the importance of consulting children when designing hospital or changing hospital environments.
Children, it turns out, what colorful spaces and references to contemporary culture.
Another study explores creepiness.
Titled, On the Nature of Creepiness, the study made use of an international sample of 1,341 individuals.
The results of the online survey showed that unusual nonverbal behavior and characteristics associated with unpredictability were predictors of creepiness.
This notion supports the hypothesis that being "creeped out" is an evolved adaptive emotional response to ambiguity about the presence of threat that enables us to maintain vigilance during times of uncertainty.
The results of the online survey also showed that males were perceived as being more likely to be creepy than females, and females were more likely to associate sexual threat with creepiness.
Please fill in your e-mail so we can share with you our top stories!