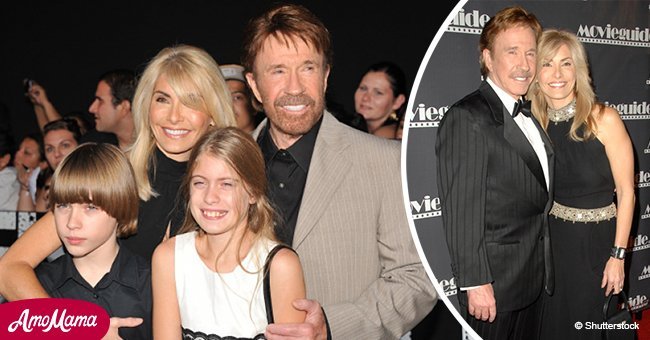 Routine medical test almost killed Chuck Norris' wife
While Chuck Norris is known to be practically invincible, he recollects the horror of his wife's almost fatal medical exam. Thankfully, she survived, but her experience may serve as a warning to others.
In an article on All Health Works, details were revealed of actor Chuck Norris' terrifying experience while his wife Gena was under medical treatment.
AmoMama is thrilled that Gena is doing well since, but her story reminds us of the occasional failings of modern medicine and why we should remain vigilant and always advocate for the healthcare of ourselves and our families.
Read more on our Twitter page @amomama_usa.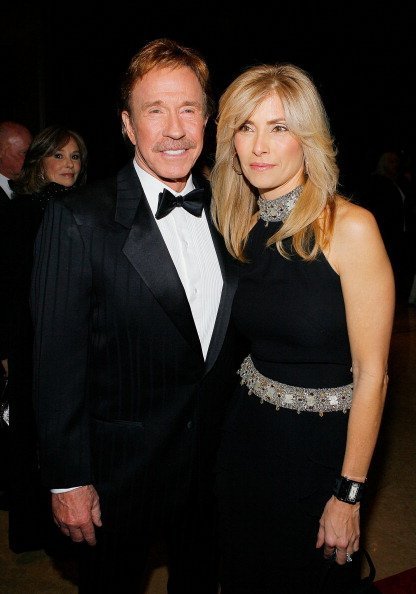 Source: Getty images
There are so many medical procedures that take place daily across the globe. Hospitals and clinics have been the backbone of global health and so some procedures have become so common that no one questions its reliability or safety.
Gena, wife of international television and film star Chuck Norris was battling a not uncommon disease and going through rigorous medical treatment in Houston, Texas.
Norris experienced the bad side of this circumstantial ignorance, saying:
"I saw her dying!"
Gena has been fighting rheumatoid arthritis and was prescribed three MRIs per week to assess and monitor her situation. After her third session, Gena's condition worsened.
She was immediately rushed to the emergency room and was tested for Parkinson's, cancer, and A.L.S. among others, but none of them showed a solid diagnosis. She felt an unbearable burning sensation throughout the body and the medical staff couldn't explain it.
MRI tests are so well known that every person goes through it at least once in their lifetime. What escaped Gena and Chuck was the little known but fatal side-effect of MRIs.
When she started researching it, she discovered a shocking fact. A pre-MRI injection containing a toxic element called Gadolinium is used to enhance the images of the scan.
Gena immediately warned the staff in her ailing state but the hospital didn't prove to be helpful. That's when Chuck stepped in and took her to Nevada and later to China to administer alternative treatment to Gena's rapidly worsening situation.
Gena was struggling to swallow by now and her arm muscles started cramping severely. She suffered other physical issues too.
Gadolinium is assumed to leave the body immediately after the MRI procedure is complete but according to her tests, the heavy metal stayed in her system long after the procedure was complete.
Where modern medicine failed, fortunately for the Norris family, the alternative detoxification method worked like a charm. It did take its time but the research paid off.
Gena and Chuck are now helping others by creating awareness about Gadolinium poisoning. Here's a video from the page that they support:
AmoMama toasts the good health of Chuck and Gena and respects their endeavor to spread awareness.
Please fill in your e-mail so we can share with you our top stories!