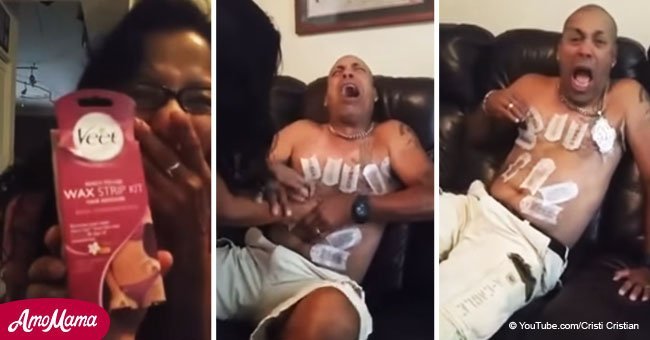 Woman pranks boyfriend by placing wax strips on him
A video showed a woman placing wax strips on her husband's bare chest when he was in a deep slumber. When he woke up, the viewers could feel his pain but also see the funny side.
The video was posted online in 2015, but it recently caught traction and entered the cycle of viral videos. In the video, the woman is seen showing off her weapon of choice, a wax strip kit, to the camera.
She could not stop herself from chuckling as she imagined the outcome of her act. She signaled to the camera to keep quiet when she moved towards her husband to put the strips on his hairy chest.
She quietly moved towards her husband and removed a couple of wax strips from the packet. Meanwhile, the cameraperson focused on the husband's hairy chest letting the viewers know that the surprise waxing was going to be painful.
Read about similar viral videos on our Twitter account @amomama_usa.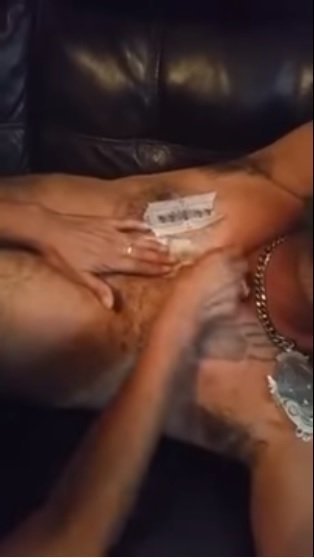 Source: Youtube
The woman showed the wax strips to the camera as she opened them and placed it carefully on her husband's chest one by one. She put four pieces on his chest and another four strips on his abdomen.
She removed two more strips from the packet and placed it on his exposed armpit. As she put the last piece, her husband woke up and moved slightly.
The woman could not stop laughing and expected quite a reaction from her husband. The man, who had placed a shirt on his face, woke up in confusion and looked at his wife.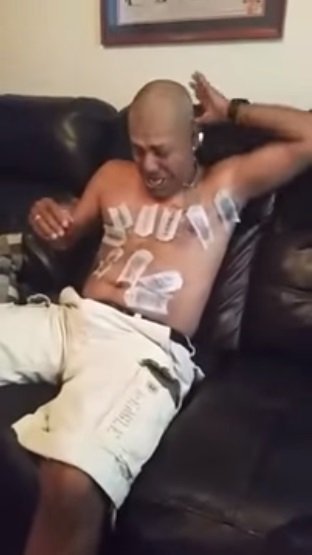 Source: Youtube
He smiled at her and put the shirt on his face one more time to continue his slumber. A few seconds later, he completely woke up and was shocked when reality hit him.
He panicked on seeing all those wax strips stuck to his hairy body. He tried to remove one piece and contorted his face due to the pain it caused. He stopped immediately, but his wife helped him pull the strips off.
The man was reluctant and very scared of the inevitable pain that would follow. His wife pulled one strip off from his stomach, and the man winced in pain.
The woman pulled off the strips one by one while the husband crouched in pain every single time.
After all the strips were removed, the camera zoomed into the waxed parts of his body while the man was still recovering from the physical as well as the emotional pain.
The video was viewed over 372,000 times on Youtube, and it received more than 2,700 likes and 200 comments.
Please fill in your e-mail so we can share with you our top stories!