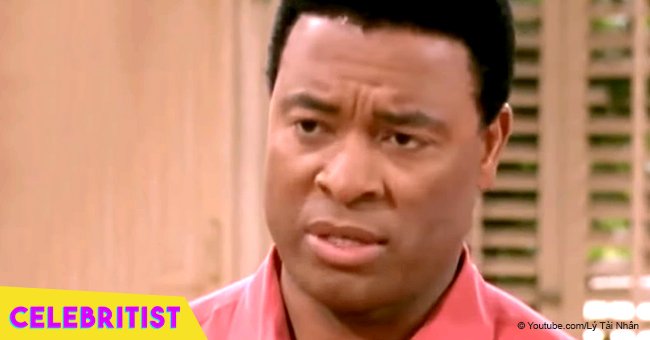 Remember Frank Mitchell from 'Moesha'? He's happily married to his 'Queen' for 31 yrs & has 2 sons

William Allen Young, best known as Frank Mitchell on the sitcom "Moesha," is 64 years old now. He has been married to the same woman for more than three decades.
Even though Young has several other TV credits like "The Day After," "Matlock," "Babylon 5," and "CSI: Crime Scene Investigation," his most famous gig in the entertainment industry was on "Moesha."
Since he could never be a household name in Hollywood, there might be several aspects of his life that people might not know, like the fact that he has been married to Helen Patrice Moore since 1986.
As a result of their love, the couple has two children together, and they look as good as their father looked in the 90s, when his career reached its roof.
Young has an active Instagram account that he uses to upload photos of the activities he and his family do. One of the posts shared by the actor portrayed the quartet posing in front of a big fishbowl with jellyfishes.
The man later uploaded another photo of himself and the family flashing their smiles to the camera while "on the road again," what might suggest that they go on trips regularly.
In June 2018, he shared another picture that, according to the caption, portrayed the Youngs "somewhere in the Caribbean Islands."
On Father's Day, the actor posted a photo showing himself, his "queen," and one of their "amazing" sons at the PF Chang's restaurant. He wrote in the caption that both of them made him feel like the "King of Wakanda."
Young knows that keeping things fresh in a romantic relationship is important no matter what as he shared a photo showing himself and his wife in formalwear and revealing that they would spend another night out on the town.
The couple is a few months away from their 32nd anniversary – November 8. Young shared a photo in 2017 to celebrate the date that showed him and his wife on their wedding night. Next to that one, a more recent picture of both of them was added.
While he doesn't take as many parts as he used to, he is still working as an actor. One of the latest roles he portrayed was Harry Wentz on the Disney Channel original series "Good Luck Charlie" from 2010 to 2014.
Please fill in your e-mail so we can share with you our top stories!