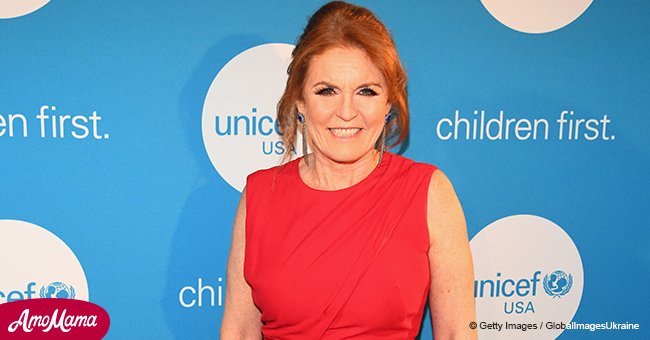 What Sarah Ferguson has been doing since splitting from Prince Andrew
It's been a long time since the Duchess of York divorced her husband Prince Andrew, but she is still very much in the public eye as a result of her role in the royal family.
Sarah, Duchess of York, and Prince Andrew married in 1986. During their marriage, they welcomed two daughters, Princesses Beatrice and Eugenie. Sadly, they divorced in 1996, just 10 years after tying the knot.
Even though the couple is divorced, they still spend plenty of time together, and as a result the Duchess is still very much in the public eye.
Today the 57-year-old leads her life running multiple businesses and attending plenty of charity events. But when they first split, she first indulged in more familiar breakup practices.
For a while, the Duchess found her comfort in food. The divorce was hard on her and eating was a good way to suppress her feelings. Every time the media invented some new lie about her, she would overindulge in food.
In 2014, she reached the 190 pound mark and realized she hated her body. The Duchess confessed that she couldn't stand to look at herself in the mirror, and knew she needed to do something drastic to lose weight.
Thankfully, she managed to shed the pounds and is looking better than ever. Sarah felt that her eating habit was her version of addiction.
But some things never really changed. Although the couple got divorced over two decades ago, Prince Andrew and the Duchess of York have been living together at the Royal Lodge at Windsor all this time.
In October 2016, Sarah revealed that she and her ex-husband Andrew were an item.
"We're divorced to each other right now [but] we've never really left each other," she said.
It always seemed as though the two loved each other very much. When the pair announced they were getting a divorce, many royal fans were shocked, because their relationship had always seemed so solid.
Aside from her relationship with her ex-husband and being a mother to her two daughters, she's currently running three companies: Strawbugs Ltd, La Luna Investments Ltd, and Ginger & Moss.
Please fill in your e-mail so we can share with you our top stories!