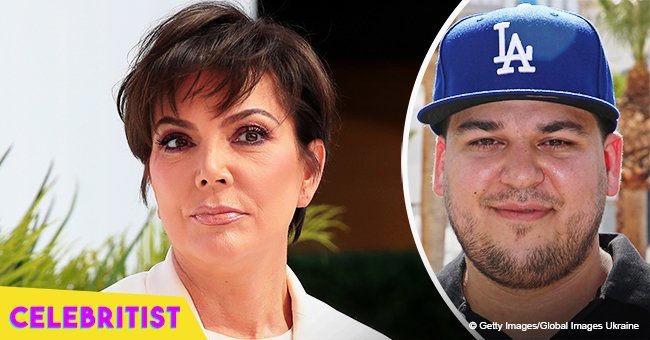 Kris Jenner gives update on son Rob Kardashian's health condition
Kris Jenner shares some good news about her only son Rob Kardashian's improving health condition in a recent interview.
It was bad news for the Kardashian family when they heard about Rob's diabetes condition that has caused him to try and adopt a healthier lifestyle. However, now that he is making significant progress, his mother Kris shares some exclusive updates with US Weekly about how he has been coping with diabetes and making progress for himself.
"Rob is good. He's doing better and better. He's working on his health and learning more and more about what it's like to live with kind of the leftovers of the diabetes that he struggles with from time to time, and working on his, you know, just your nutrition and your health."
Kardashian, 31, has stepped away from the spotlight since he gained more than 100 pounds in 2015, except his quick E! reality TV series "Rob & Chyna," which he shared with ex-fiancee and baby mama Black Chyna in 2016.
Despite feeling much better about himself, Kris assured the publication that fans will most likely still not be seeing her son in season 15 of "Keeping Up With the Kardashians." However, this does not mean that they should count him out for good. Jenner hinted about Rob's return in season 16, which they will be filming soon.
"I think we'll probably see Rob more in [season] 16 than in 15. We actually start shooting season 16 in a month, if you can believe that."
For now, the Arthur George sock designer will be focusing on trying to better himself even more and spending more time with his 20-month-old daughter Dream Kardashian with Chyna, 30. As for how good he is as a father, Kris had nothing but praise for her only son.
"He's been such a great dad. I mean, his whole world, the sun rises and sets on Dream. So it's really been great to watch, really, really cute."
Catch more of the Kardashian family on their hit reality TV show "Keeping Up With the Kardashians," airing on E! every Sunday at 9 pm ET.
Please fill in your e-mail so we can share with you our top stories!