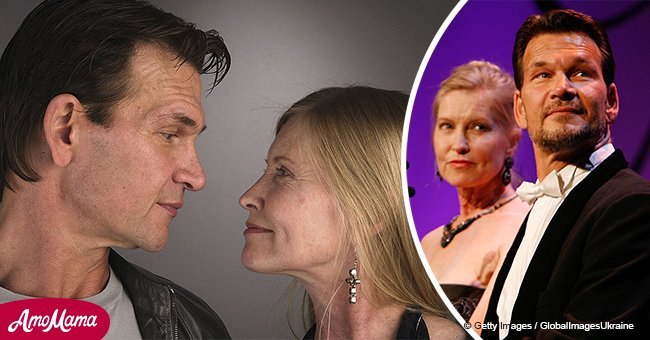 Patrick Swayze's friend claimed he was abused in the final moments of his life

The actor suffered through terrible days leading up to his death with his disease, but there have recently been other allegations about what he suffered through before he passed.
Patrick Swayze died on September14, 2009, after a long battle with pancreatic cancer. Now, details have emerged that the actor may have been mentally and physically abused by none other than his wife, Lisa Niemi.
The shocking allegations were made by one of the actor's friends. According to the friend, Swayze, who was 57 years old when he died, was banned from meeting his family and friends, including his mother, by Niemi.
The actor, who shrunk to a meager 90 pounds as he fought for his life, was a prisoner in his own home.
The friend revealed that their marriage was a "serious love-hate" relationship. Further claims made against Niemi alleged that she had had several affairs with both men and women, but Swayze had "loved her with all his heart."
"She would beat on him and he would beat on the walls and furniture. They fought and I covered up a lot of that — they destroyed hotel rooms, cars, their house …. It was abusive," the friend said.
He further added that she continued to hit him during his 21-month-long struggle with the disease, and as he got sicker, the actor became more defenceless. However, he was adamant that Swayze never reciprocated with any abuse.
He also said that Niemi completely neglected her husband and would be gone for hours leaving him to wallow in his own filth.
The friend and another family insider called Niemi "evil," "moody," and "a control freak." She was in control of everything in his life from his career to even how much money he was allowed to spend.
Charlotte Stevens, Swayze's childhood friend also made another revelation. Stevens said that she had often spoken to him and would try to convince him to leave Niemi when her numerous affairs came to light.
She said that Swayze didn't want to get divorced, as he had once promised his mother, Patsy, that he wouldn't do so until she was dead. He also feared that his wife would share a secret about him that would ruin his career.
Niemi had shocked everybody when she explicitly stated that Swayze would not have any visitors, including his mother. Niemi also tried to remove her mother-in-law from the Simi Valley home Swayze had purchased for her. Pasty died in 2013 aged 86.
She had barred Swayze from leaving their home called "Rancho Bizarro." Eager to contact his family and friends, he would call his friends at 2 a.m when Niemi would be asleep.
It has also come to light that during this time, Swayze signed a new will that would leave his entire $40 million estate to Niemi, with his family failing to inherit a single dime from him.
Swayze's friend could not reveal his identity due to legal issues, but he is quietly seeking justice for Swayze.
Please fill in your e-mail so we can share with you our top stories!