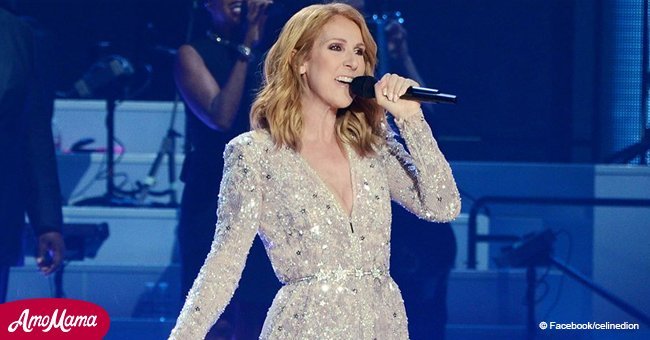 Daily Mail: Céline Dion is related to a member of the royal family
Vocal powerhouse Celine Dion is reportedly related to a member of the British royal family, according to the Daily Mail. Reports revealed Camilla Parker Bowles is her relative.
According to the media outlet, the Canadian singer and the Duchess of Cornwall are distant cousins. Apart from that, Madonna is also reportedly related to Prince Charles's wife.
As believed by experts, the two iconic singers are distant cousins of Camilla and are descendants of a 17th-century couple.
Linking the three public figures together are the French-Canadian couple, Madeleine Ernard and Zacharie Cloutier, who passed away in 1708. He was a carpenter.
Follow us on Twitter at AmoMama USA for more stories and updates.
Born in France, Cloutier immigrated to Quebec and became a permanent resident in Beauport.
According to the Daily Mail, the family was first researched over ten years ago by the New England Historic Genealogical Society in Boston.
Several years ago, Madonna was curious about her family tree and wanted to know where she descended from. The Irish Examiner revealed she worked with William Addams Riweisner – a genealogist.
Riweisner explained, "Camilla and Madonna are both descended from Zacharie Cloutier, who lived from 1617 to 1708, and Camilla and Celine descend from Jean Guyon, who lived from 1619 to 1694."
"Both Jean and Zacharie died in Chateau-Richer, Quebec. Because of their unusual French-Canadian ancestry, they are all blood relations," he added.
Aside from Dion, her kids are also reportedly related to Prince George, who is the third-in-line to the throne.
Global News revealed that Dion's sons, René-Charles, Eddy, and Nelson, are the distant cousins of the five-year-old prince.
Distant is supposedly the right term since findmypast.co.uk stated that they are Prince George's 26th cousins thrice removed.
In other related news involving the singer and her kids, Dion previously opened up about how she has been raising her sons after losing her husband in 2016.
In an interview with The Sun, Dion shared that her priority after her husband's passing was to make sure her children were able to go through the grieving process.
Please fill in your e-mail so we can share with you our top stories!