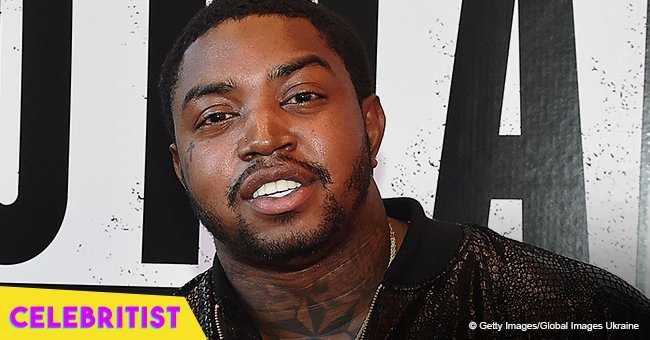 Lil Scrappy shares family photo with mom, daughter & grandfather on grandpa's 82nd birthday
"Love & Hip-Hop: Atlanta" star, Lil Scrappy, took to Instagram to share a family photo in celebration of his grandfather's 82nd birthday. The rapper's family circle is expected to widen soon with the imminent birth of his second child, and fans are already drooling over baby bump pictures.
It's safe to assume that Scrappy will have no problem adjusting to a new addition; he is already a devoted family man who does not hesitate to flaunt his brood. The Georgia-born rapper shared a photo of his close-knit family on Instagram and updated his followers with grandpa's qualities:
"Happy Gday granddad one of my favorite people in existence ya dig 82 and walkn round like he's 30 ya dig. A real man and never heard him complain [sic]"
The group selfie featured 82-year-old grandpa, Scrappy's mom popularly known as Momma Dee, his daughter, 13-year-old Emani, and Scrappy himself. The photo is a little grainy, but we can see how full their grins are. Well, except for grandpa who seems to be wondering what all the fuss is about. Ha Ha.
Absent from the group is Bambi, Scrappy's pregnant wife who is also a "Love & Hip-Hop: Atlanta" star. The couple got married in 2017, and last April announced that they were expecting their first child together. Bambi- full name: Adiz Benson- explained that they took so long to share news of their pregnancy because they previously had a miscarriage and wanted to be sure everything was okay this time around before telling the world.
The 32-year-old actress earlier shared with fans on Instagram that she wasn't having fun being pregnant. Even though she thanked her husband for taking care of her, the mom-to-be lamented:
"If you see me outside it's because I have to be, so don't take a pic of me looking a mess please. I'm not looking fine and slaying no pregnancy, it's obviously slaying me"
It looks like Mama's getting better though because recent photos of her have been more relaxed. Last Friday, she was pictured eating out with her husband.
This baby will be Bambi's first and Scrappy's second, and both cannot wait to meet their little one.
Please fill in your e-mail so we can share with you our top stories!